Open way towards the sky
The De la Vigen via ferrata is a vertical hiking route leading safely (and with tons of adrenaline) to areas otherwise difficult to access. This is the first via ferrata in Argentina, with a route that runs over more than 100 meters of altitude, on both sides of the Arroyo de la Virgen canyon.
Bridges, handrails, ziplines over cascades and all types of aids. Our goal? That you get to touch the sky, safely. The itinerary lasts for about 2 to 3 hours. When we reach the top, we will get an amazing view of Lake Moreno, Mount Campanario, Mount Otto and the city of Bariloche. This is a great point to have a snack and recover our strengths for our way down (about 20-minute hiking).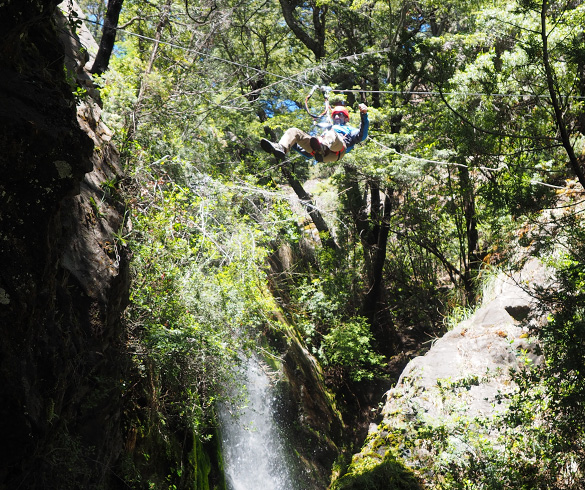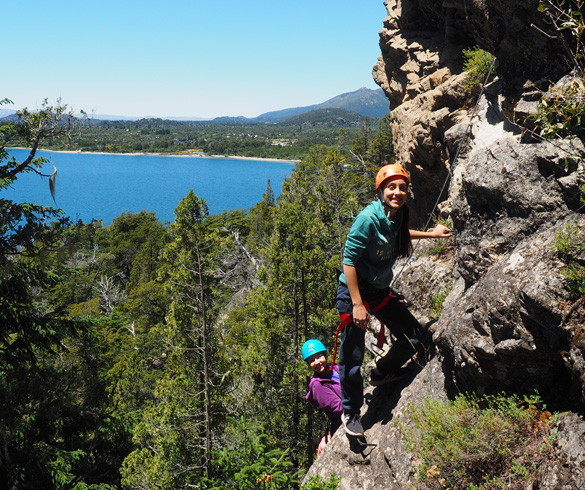 No experience hiking? This will surely do!
Safety is provided through a system of aids permanently installed along the way, guaranteeing visitors with no climbing experience a zero-risk ascent and descent, with minimum equipment. You will have the opportunity to discover breathtaking mountain locations both freely and safely.
Fear of heights is not an option.
This tour is suitable for kids with a minimum height of 1.40m. No previous experience is needed, but... you have to be in good physical shape and, naturally, not be afraid of heights!