Arts and Handcrafts Market
Bariloche features indoor, outdoor, and traveling spaces where local craftsmen and producers get in direct contact with tourists and residents alike to offer and exhibit their innovative creations.
Textile and knitted products, wood works, pottery, jewelry, and all kinds of crafts are offered at different locations: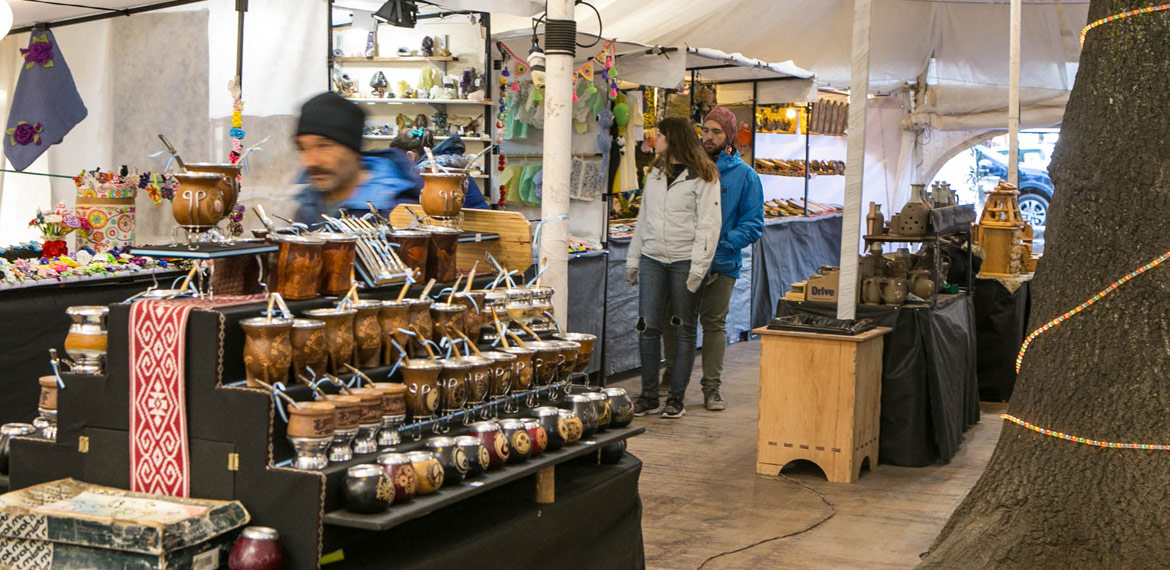 Municipal Fair, Derechos de la Mujer Square
This outdoor fair is located behind the Municipal Palace in the Civic Center. A variety of products and crafts are exhibited, made of wood, metal, wool, molding, etc.

Urquiza, between Mitre and Moreno streets
Open daily from 10 a.m. to 8 p.m.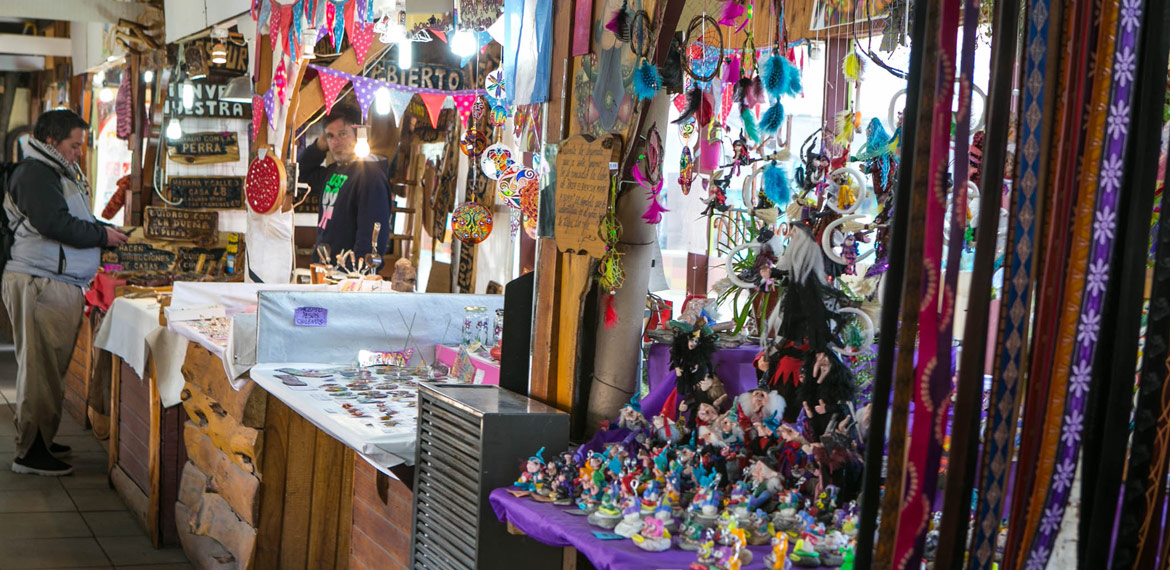 Municipal Craft Fair
It is the oldest fair in the city, held in an indoor facility located at the intersection of Moreno and Villegas streets. There are several products for sale: knives, metal crafts, china, among others.

Moreno and Villegas streets, next to the Municipal Multipurpose Room - SCUM
Mondays through Saturdays from 10 a.m. to 8 p.m.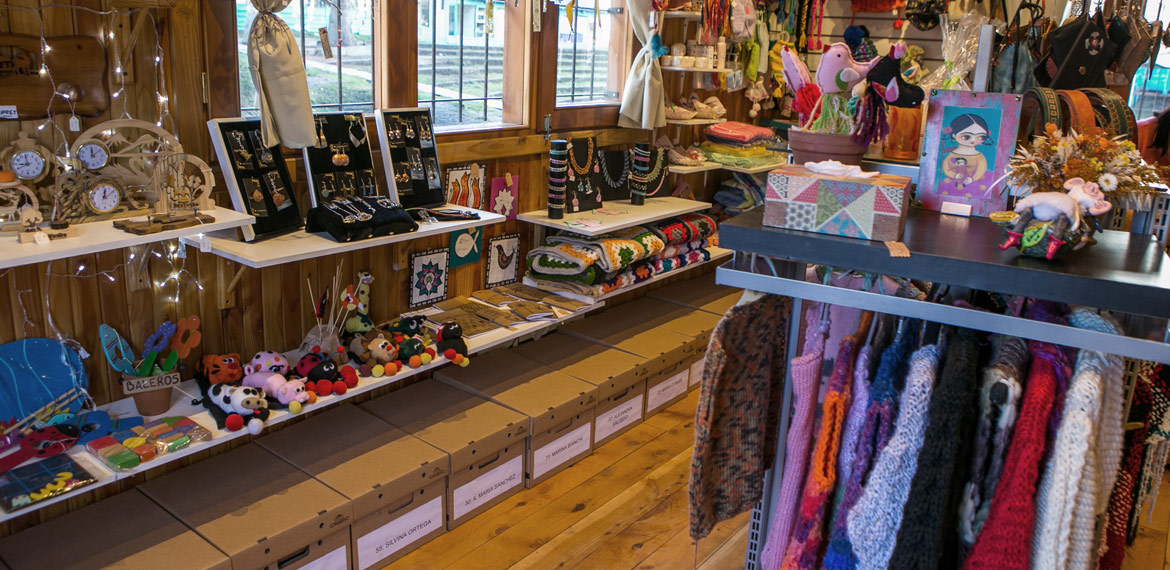 Fair of the Homemaker Association
The fair is held at the same premises where the Moreno and Villegas Municipal Fair is located. This particular fair is found on Villegas street. It offers a wide array of handicrafts.

Moreno and Villegas streets
Mondays through Saturdays from 10 a.m. to 8 p.m.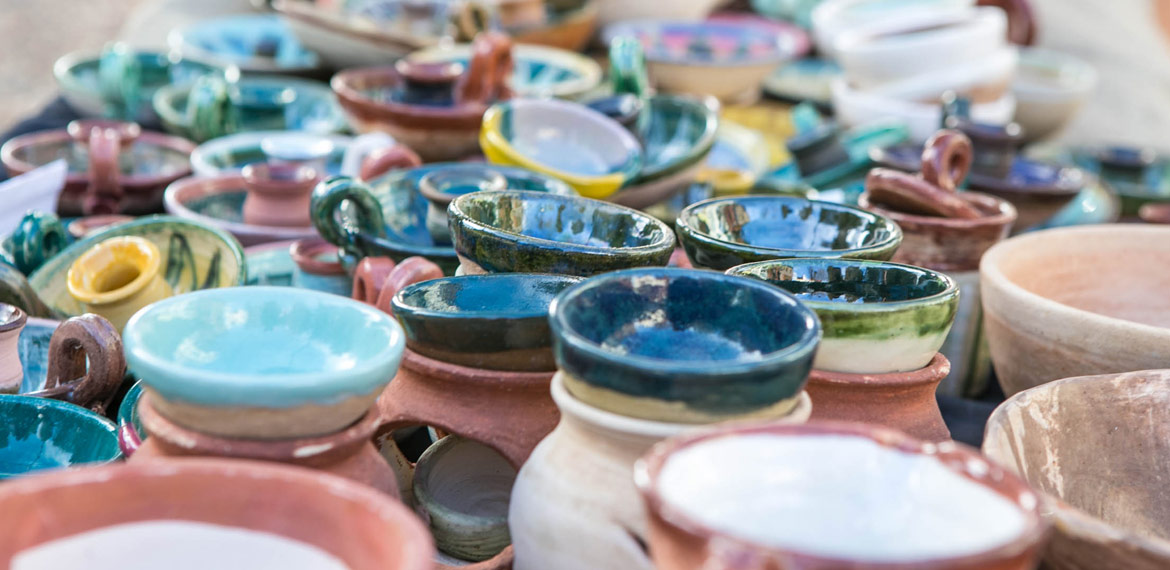 EcoSureños
It is made up of four spaces located at strategic points in the city, offering a range of regional craft products made exclusively in Bariloche. Residents and tourists visit them to enjoy and buy original craft and design products made in Bariloche.

Facebook: https://es-es.facebook.com/Ecosurenos

REFUGIO DE ARTESANOS:
BASE OF CERRO CATEDRAL
OPEN: 10:30AM TO 6PM
ESTACIÓN DE EMPRENDEDORES
BUS STATION
OPEN: 10:00AM TO 5PM

PUERTO TIENDA DE DISEÑO
SAN CARLOS PORT (PROMENADE)
OPEN: MONDAY TO SATURDAY FROM 10AM TO 2PM / 2PM TO 7PM
SUNDAY 3PM TO 7PM

GLOBA DE PRODUCTORES
PLAZAS HERMANAS (CIVIC CENTER)
OPEN: MONDAY TO MONDAY FROM 10AM TO 8PM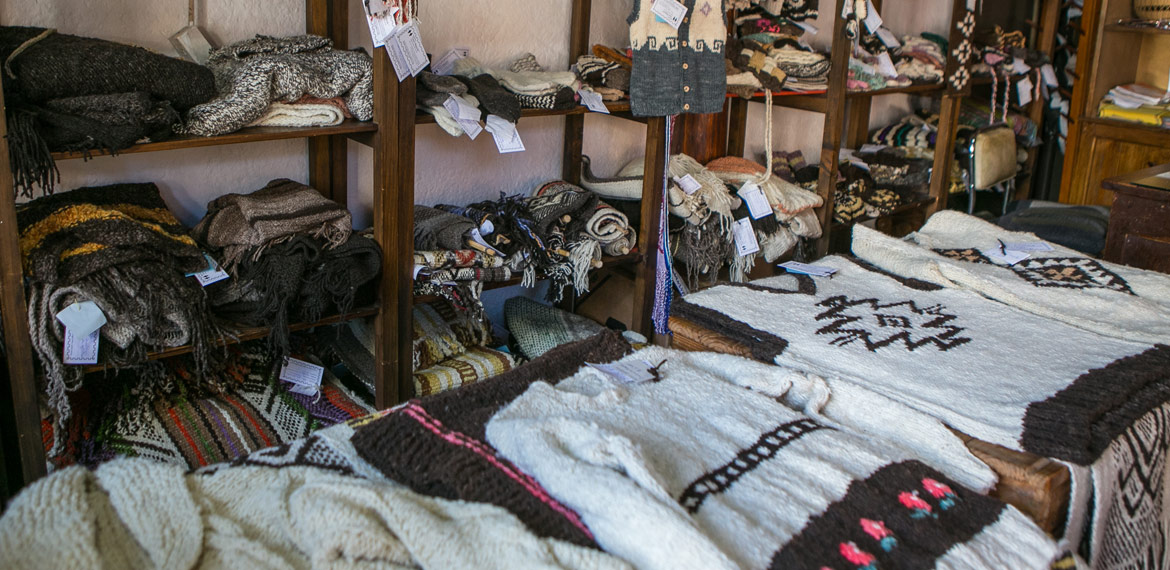 Zuem Mapuche Craft Fair
This fair is in the same premises as the "Moreno and Villegas" Municipal Fair. You can find it on Moreno street. The fair exhibits and sells knitted products made with hand-spun and hand-dyed wool, produced by craftswomen from towns and small villages located across the Southern Line who formed the Zuem Mapuche Cooperative (whose name means "Mapuche-crafted"). The cooperative has over 20 years of operation, expressing the cultural identity of the Mapuche people through their knitted crafts.

Moreno and Villegas streets
Mondays through Saturdays from 10 a.m. to 8 p.m.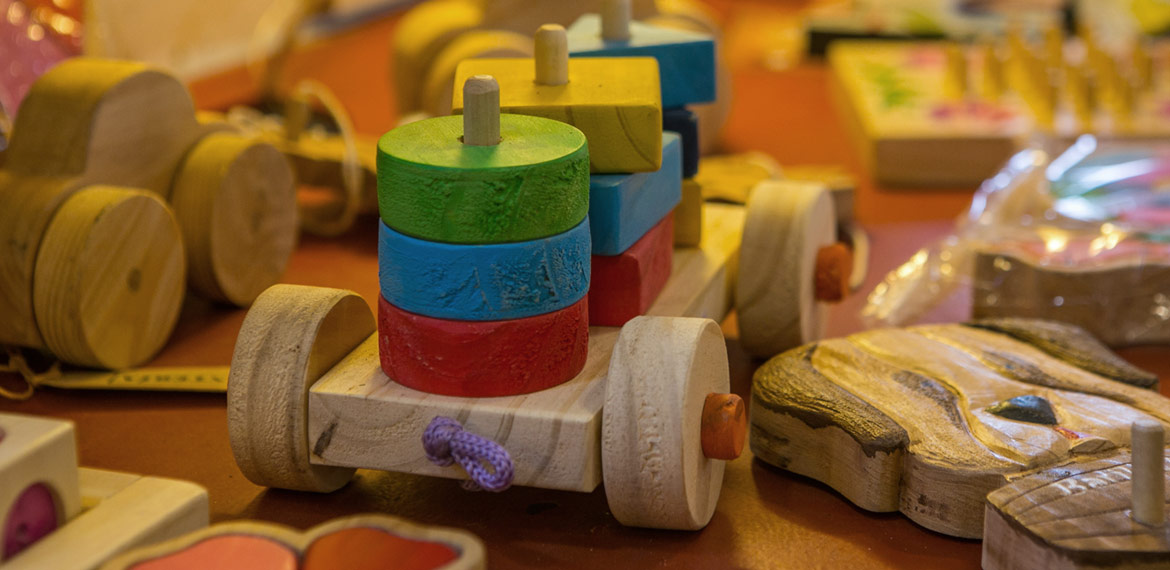 Bariloche Craftsmen Association
Located in the historical Vivienda González, the fair exhibits and sells products made by artisans who are members of the Bariloche Craftsmen Association.

Elflein and Morales streets
Mondays through Saturdays from 10 a.m. to 8 p.m.