Balance and skills over water
Stand-Up Paddling (SUP) is a way of sliding where the paddlers uses a row to move forward in the water, while standing on a surf board. This sport, originally invented in Hawaii, is gaining more and more fans. Bariloche, with its large number of water bodies, is ideal to practice it.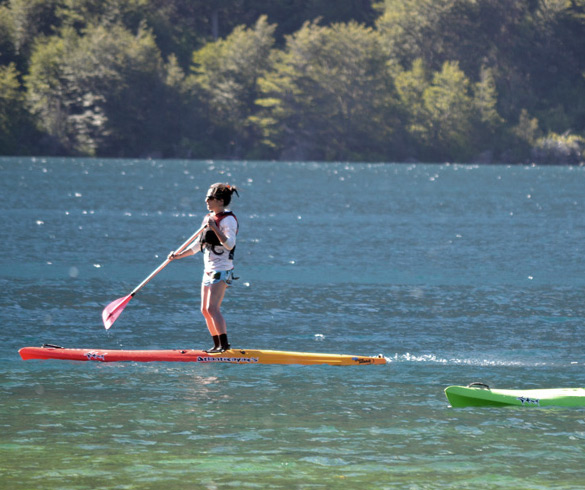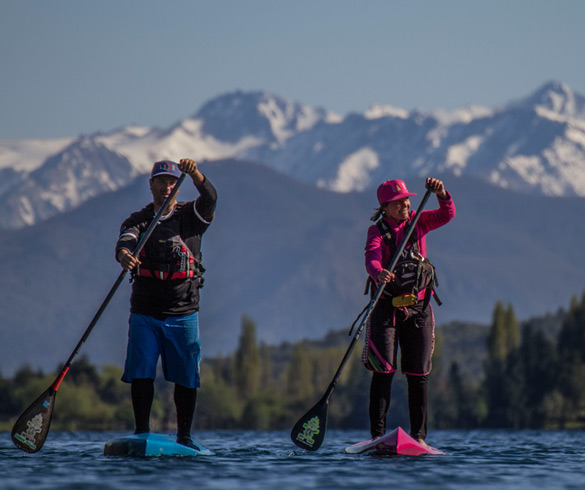 The calm and crystal waters of Bariloche's lakes offer a wide array of possibilities: from beginners' classes and guided tours to yoga classes on the boards.
Stand-Up Paddling specialized operators provide all the technical and safety gear to enjoy a fascinating experience with nothing to worry about.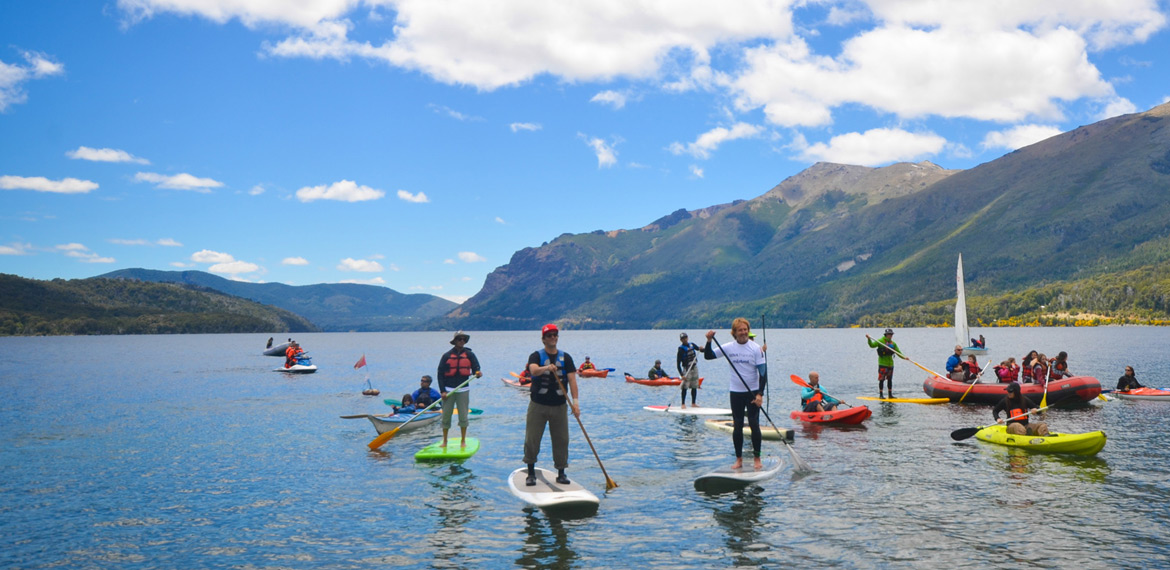 The Nahuel Huapi, Moreno and Gutiérrez lakes are the perfect framework to practice this discipline. You may do it all year round, and it is recommended for the family or groups of friends because of its ease and speed of learning.
It can be practiced by very young children (8 years old minimum age) and by the elderly.