As High as Your Dreams Take You
Climbing is practiced on very steep cliffs and requires not only physical strength but mental endurance is also crucial.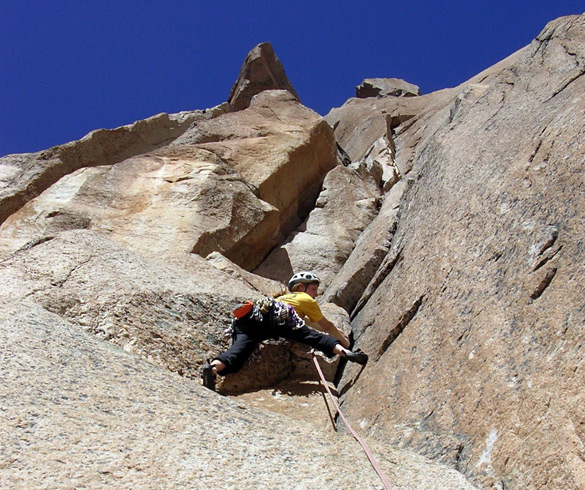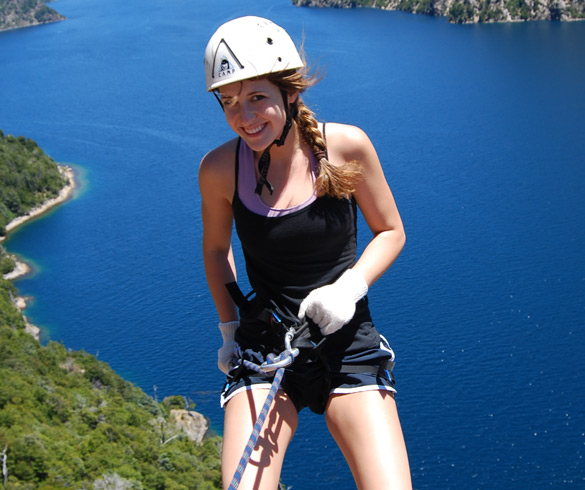 During the climb you'll reach considerable heights. To ensure maximum safety, we recommend that you go with a specialized professional guide. We also suggest that you do not climb by yourself and that you use the appropriate gear (waist harness, carabiners, helmet and climbing shoes.)
Mount Catedral - Frey Lodge
The climbing area of Mount Catedral is one of the largest on the continent. Surrounded by magnificent landscapes, the red-granite spires, with cracks, plates and holes, make the mount's granite towers a natural paradise for climbers from all over the world. The site is at 3-4 hour walk from the base of the mountain.
Sport Climbing on Mount Ventana
Located 10 kilometers (6 miles) from Bariloche, it offers a stunning view of Gutiérrez Lake and Mount Catedral.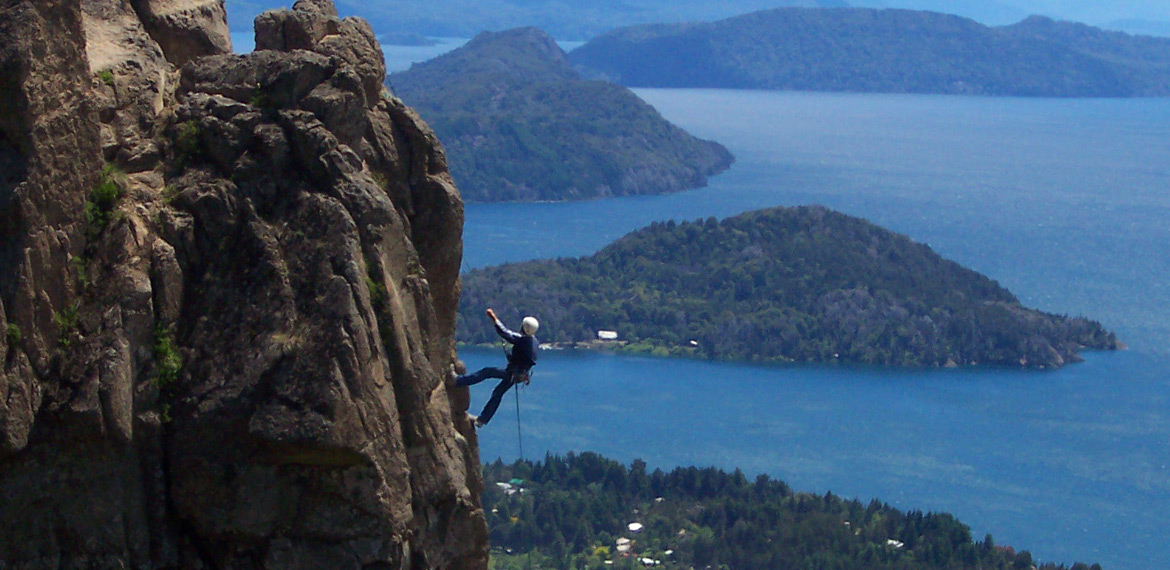 Climbing at Piedras Blancas (Mount Otto)
Just 6 kilometers (3.7 miles) from Bariloche, climbing is available all year round, although summer is the best season. The view of the city is incredible.
Ice Climbing on Mount Tronador
This is the most attractive mountain to climb. The route begins with a walk up to the Otto Meiling Lodge, where you can spend the night and have a delightful candlelight dinner surrounded by the stunning glacier and mountains. At dawn, the group resumes the tour to reach the summit by midmorning.
We suggest you hire the services of a guide and that you get previous assistance about the gear and clothes you should wear for each mountain, according to the season.