A unique and tailor-made
travel experience
Bariloche offers both a wide range of tours and adventure and also true sophistication. And our expert operators know how to provide not only a service, but a whole experience.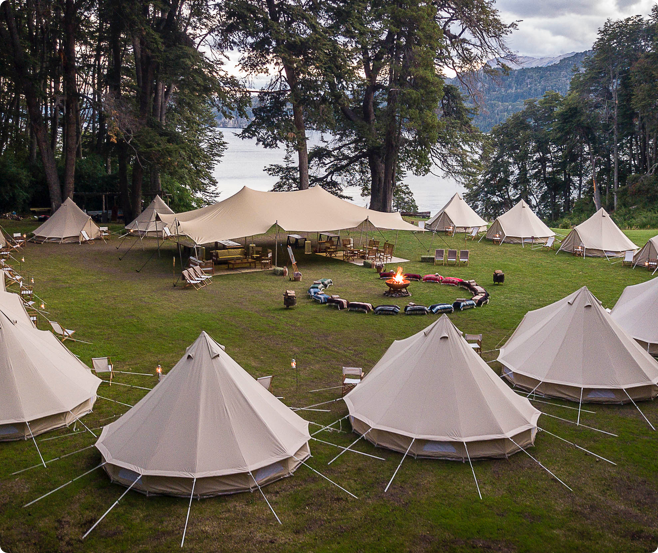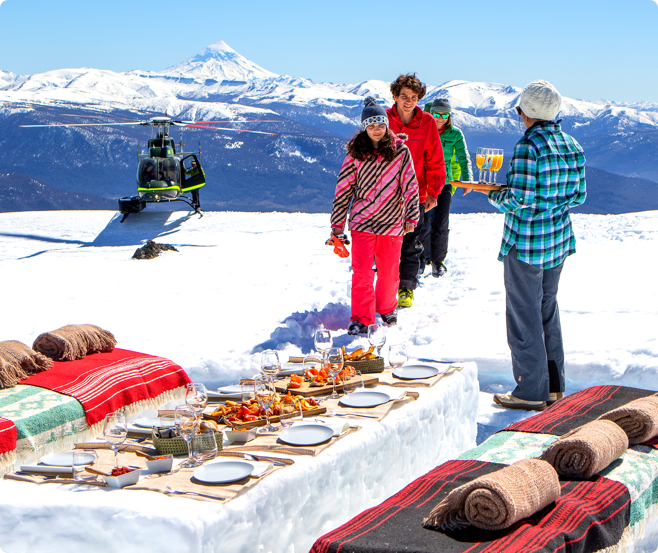 Our experiences are designed with attention to detail and putting the interests of visitors at the center, and they are ready for you to enjoy. The operators below work with all kinds of special requirements, not just the typical ones, and they offer a combination of culinary experiences, accommodation, and adventure with customized travel packages, both for people and companies.
These services take sophistication to the next level, including private and remote locations, luxurious experiences, eco-friendly activities, and more. You'll enjoy a truly memorable travel adventure that may include quietly walking along a native forest, sleeping under the stars with all comforts, a kayak expedition, fly fishing, birdwatching, helicopter rides, dining by the lake or at the summit of a mountain, or even a wedding celebration featuring live classical music.
In the eyes of these operators, each one of these experiences is a new creative challenge.