Among friends.
In the clouds.
Just as if offers unparalleled experiences in the ground, Bariloche also offers such experiences in the sky. You will live a unique and intense experience surfing the Andes' clouds in a double paraglider, always accompanied by a highly experienced instructor.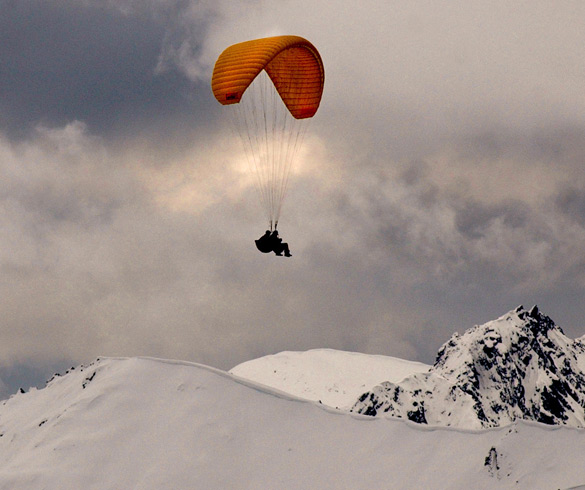 What are the requirements to practice paragliding?
To do paragliding, you do not need any previous experience or physical training, you just need to be in good health conditions and feel like flying. Every flight is different in terms of duration, height reached and distance covered. Take-Off locations also vary based on the time of the year and weather conditions.
Baptism flights offer an introductory paragliding class, comfortable and safe. The most common circuit is the Mount Otto.
As for clothing, you need to wear warm clothes (if necessary) and firm sport shoes. The flight also requires wearing helmet and gloves, in addition to an extra coat.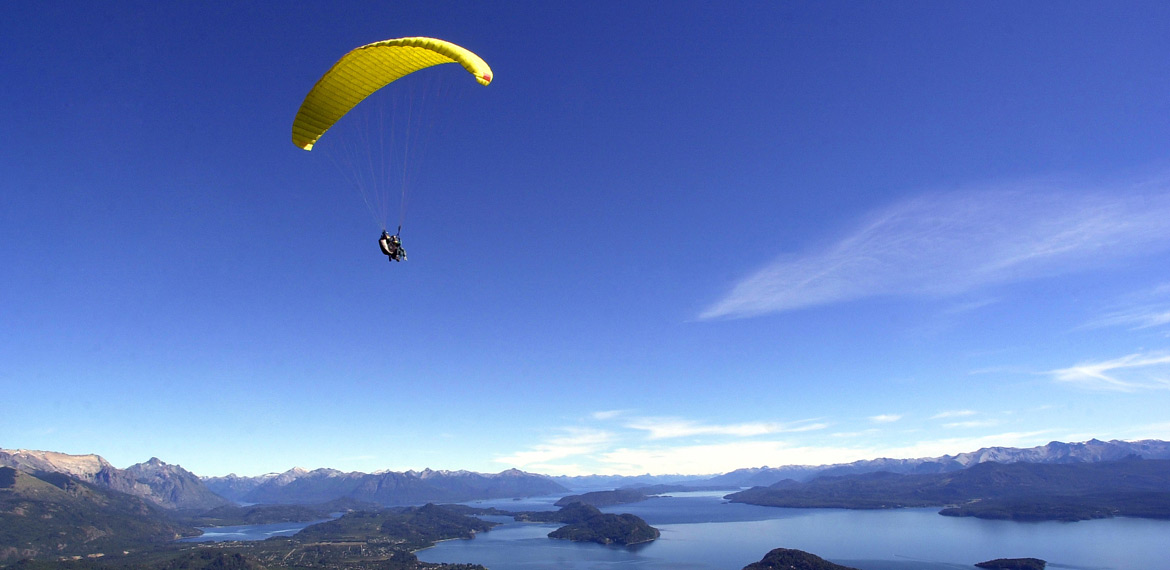 How long is the flight?
The duration of the flight depends on the wind and air conditions. Generally, the whole circuit takes 1.5 hour. However, since the experience depends on weather conditions, duration can usually vary.
Minimum age: 15 years old, parent authorization required.