Bariloche is endless.
We help you choose.
Did you know that Bariloche has many places with a long history and vast culture for you to discover? Here we will show you some of the most representative, so that you can visit them any time you want.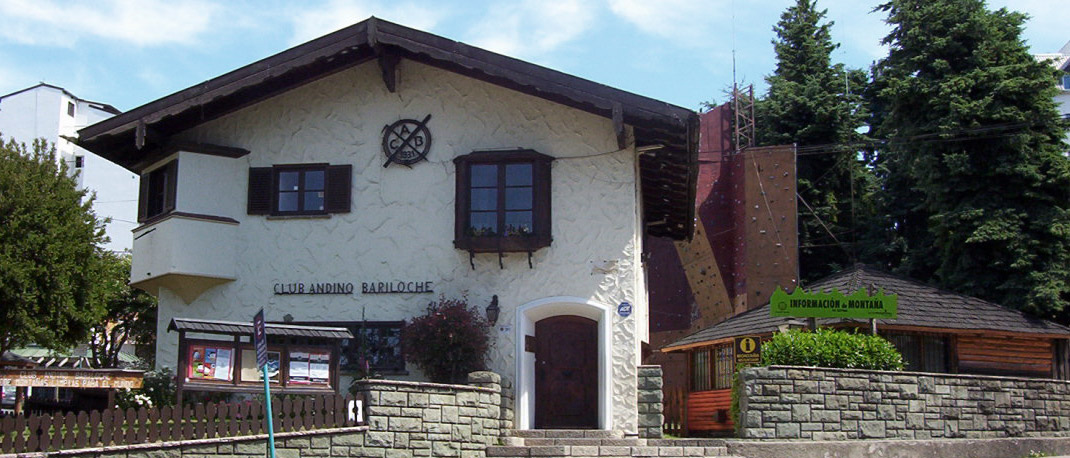 Andino Bariloche Club
The CAB is the most prestigious mountain institution in Argentina. Pioneer in ski and mountain activities, the organization focuses on training youngsters and kids from throughout the country. Its stands out for its leadership and for promoting expeditions and exploration tours to the most important mountains in the world, and for the constant support and promotion of environment conservation programs.
The club offers and promotes a large number of activities throughout the year. It also offers training courses, where students are taught to tour the mountain safely, getting them closer to nature and teaching them to respect it.
During the summer, the CAB organizes trips, hikes, rock-climbing tours, ice-climbing tours and other itineraries to visit and tour the surroundings of Bariloche. For the adults who enjoy the mountain, the GEDA, Adult Excursionists' Group, organizes trips to different places with a relaxed and fun approach.
During the winter, the CAB offers activities in Andean ski, snowboard and cross-country and tour ski, through the Children's and Teenagers' Ski and Snowboard School. This has made it possible for the children and youngsters of the region to learn to ski.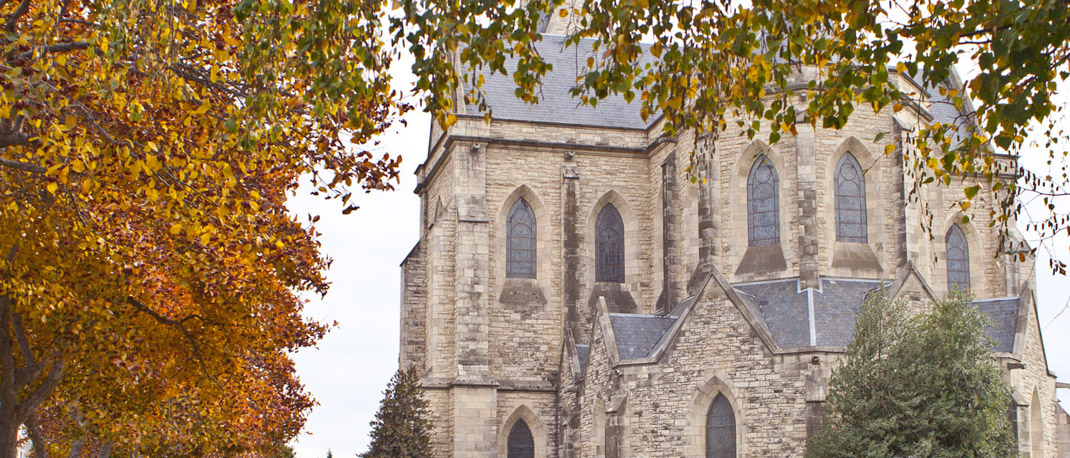 Our Lady of Nahuel Huapi Cathedral
Located in the block limited by V.A. O' Connor, 12 de Octubre, Beschedt, Frey and Palacios. A neo-gothic construction, the Cathedral stands in a neatly arranged park, with pictoresque paths and a playground. It opened in 1946, and Alejandro Bustillo was the genius that created this stone and concrete architecture, and charged nothing for his services.
The scupture of Our Lady of Nahuel Huapi is a reproduction of another one that accompanied Father Mascardi in his Mission, set up on the shores of the Lake in 1670.
Except for special events the Cathedral is open from Monday through Friday from 9:00 a.m. to 12:00 p.m. and from 5:00 p.m. to 9:30 p.m..

Historical Guided Walks from the Civic Center and going into the Cathedral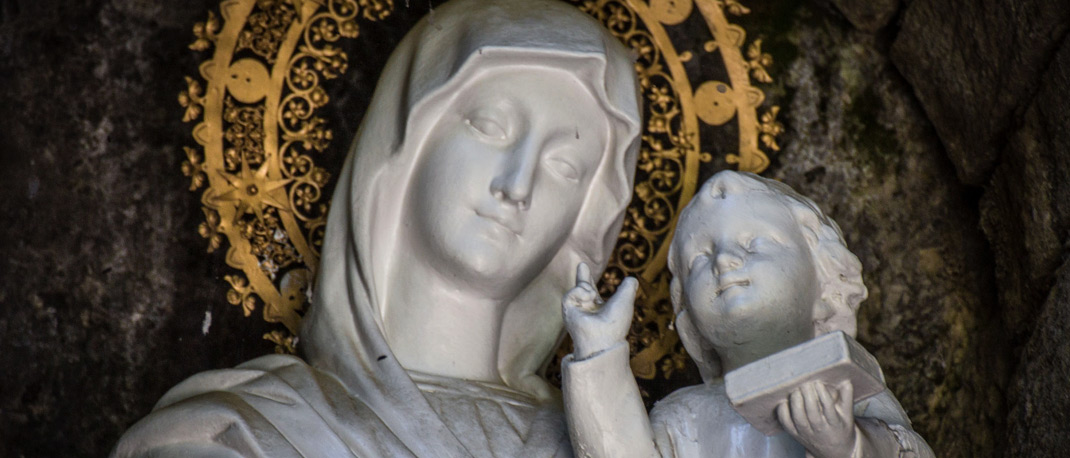 Virgin of the Snows
At the intersection between the road to Mount Catedral and the access to Los Coihues village, there is a small corner called Virgen of the Snows. It is a classical place for religious pilgrimage, which is characterized by being surrounded by the channels of Gutiérrez creek.
The whole mounment is made out of stones from the area and the virgin is located in the most protected area of the grotto, protected by bars and a glass. The Virgin has baby Jesus in her arms, and a calm expression.
In turn, there is a large rock to practice sport climbing. Virgen de las Nieves / Virgin of the Snows is an inn often chosen both by tourists and locals.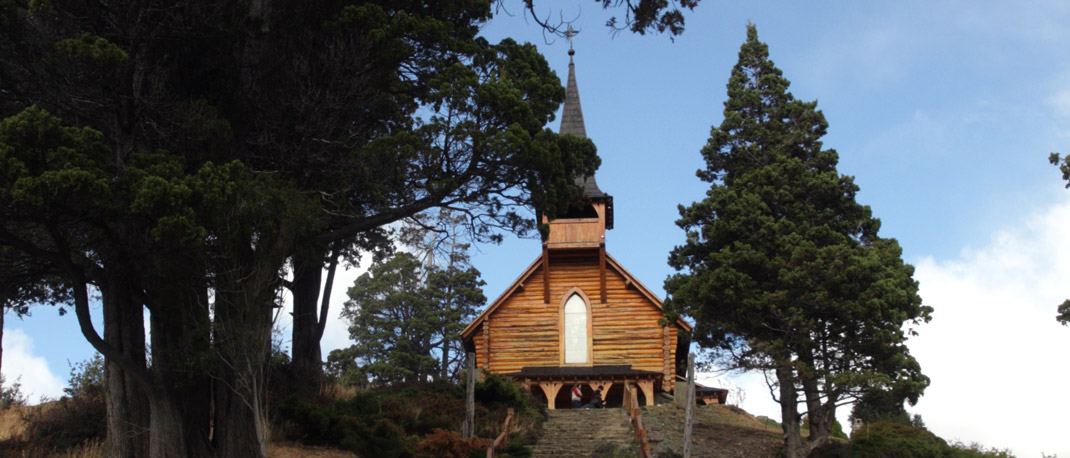 St. Edward's Chapel
This small chapel is located in the Llao Llao area, in the Nahuel Huapi National Park. The chapel was built in 1938 with a mountain style of neo-gothic characteristics, with clear European architecture influence. The project was developed by Alejandro Bustillo. In addition to its religious value, it is among the most visited attractions in the city because of its characgteristics and the national beauty of its surroundings.
The chapel is located in a soft rise approximately 300 meters from the Llao Llao Hotel and Puerto Pañuelo. The location of the chapel on high ground and the stone access stair make the assembly magnificent, and it is supplemented by the Llao Llao Hotel and Mount López in the distance.
In 1973, the chapel was adorned with a painting donated by painter Raúl Soldi, entitled "Retablo." The painting illustrates scenes from the life of St. Edward, the "Confessor", last Anglo-Saxon king before the Norman conquer. It has now been rearranged in four parts in the shape of a cross. It also stands out because of its stained glass windows, reproductions created by plastic artists Forte and Vázquez Málaga.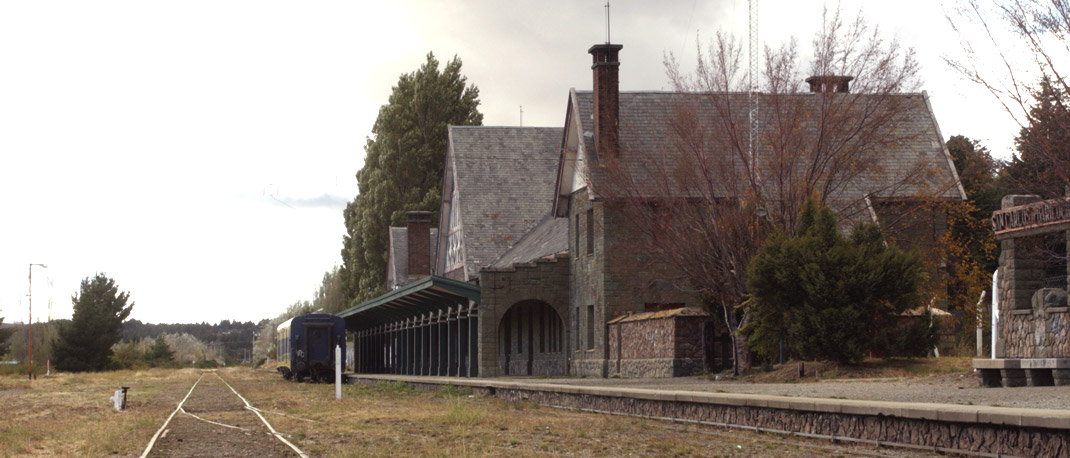 Railroad Station
This noble construction is another that shapes the city's personality. It still services the railway from San Antonio to the Nauel Huapi (F.S.S.A. to N.H.), a broad road line established in 1934 from Puerto San Antonio, and completed the first year with the arrival of the first train to the Nahuel Huapi lake. This event turned Bariloche into an internationally known tourist destination.
Due to the peculiar geology of the area, the section from Ingeniero Jacobacci to Bariloche required significant cutting of solid rock, bridges and tunnels. It also offers a steam engine train from Bariloche to Los Juncos, which provides a touristic and historical trip.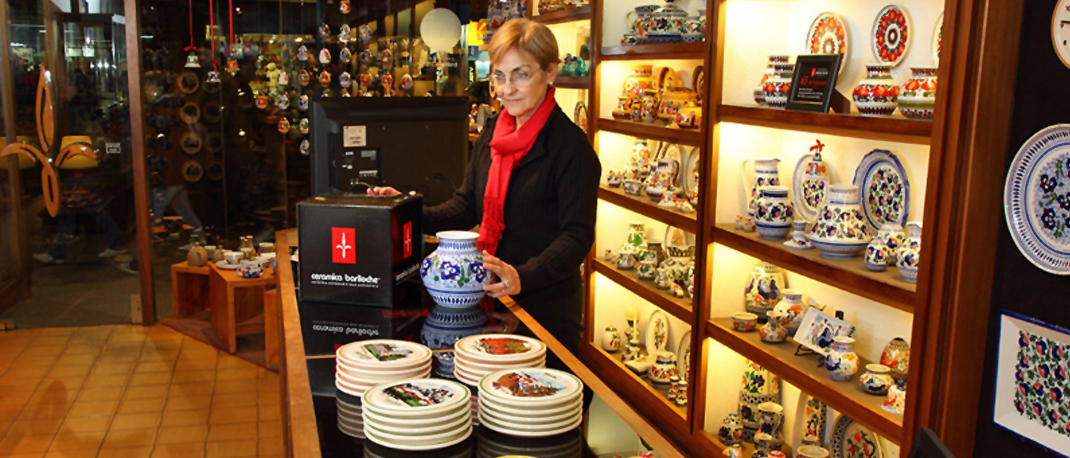 Cerámica Bariloche
A few blocks away from downtown Bariloche, in the corner of Anasagasti and 9 de Julio, you may see in person how handcrafted pieces are decorated by skilled ceramists. In an introductory video, displayed in different languages, we explain how we manufacture our products and the history of our Company. You may also tour around our museum of authentic items and ceramic pieces. This is an excellent choice for rainy days or short stays, as the tour lasts only about 30-45 minutes. Discover one of San Carlos de Bariloche's wonderful traditions!
We will be glad to welcome you!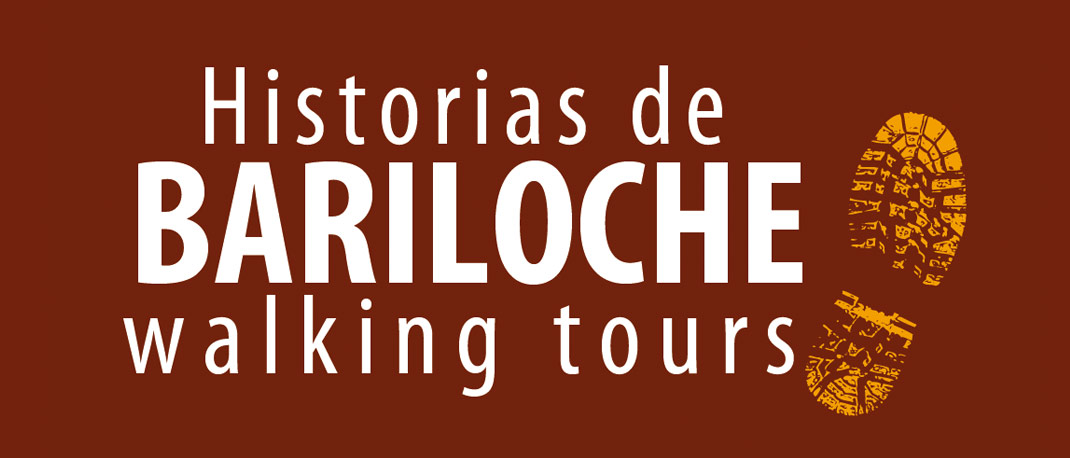 Walking tours
German Footprint: German speaking immigration and nazi presence

Ten Secrets: About Bariloche, Nahuel Huapi, & Patagonia .

Private Walks: Choose the day, time and tour, for your group.

Indigenous Peoples: Patagons, Mapuche, Canoe tribes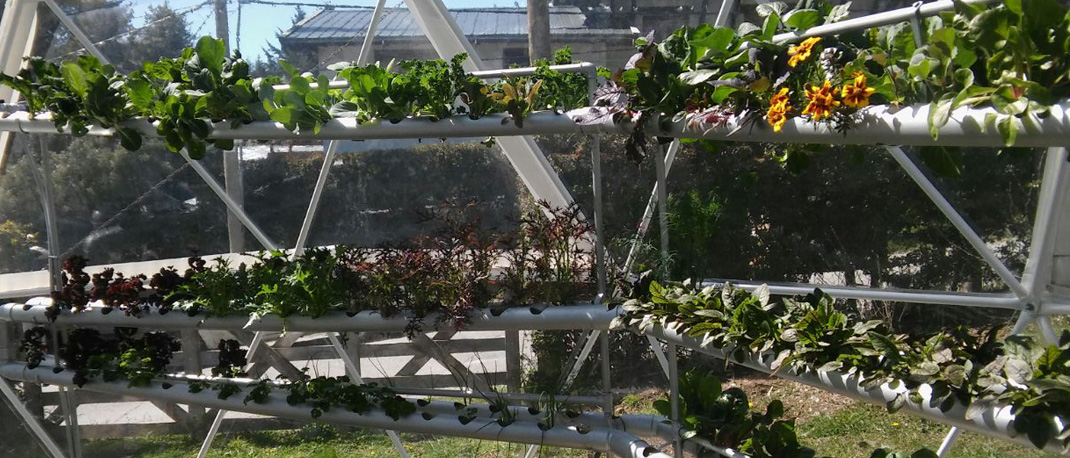 HIDROFLORA
HidroFlora is now open to the public! Located at Km 6.1 of Bustillo Avenue, this greenhouse is a great opportunity to discover how vegetables, aromatic herbs and flowers can grow using only water.

This unique hydroponics space in Bariloche produces over 4,500 varieties of organic plants, targeted to the local gastronomic market, including restaurants and hotels.

It also sells vegetables, organic hydroponic herbs and supplies (phenolic foam, nutrients, seeds, etc.), and provides different services, such as construction and assistance for the installation of hydroponic greenhouses, and hydroponic growing training (both online and on-site).

Opening hours: Mon-Sat from 9 AM to 8 PM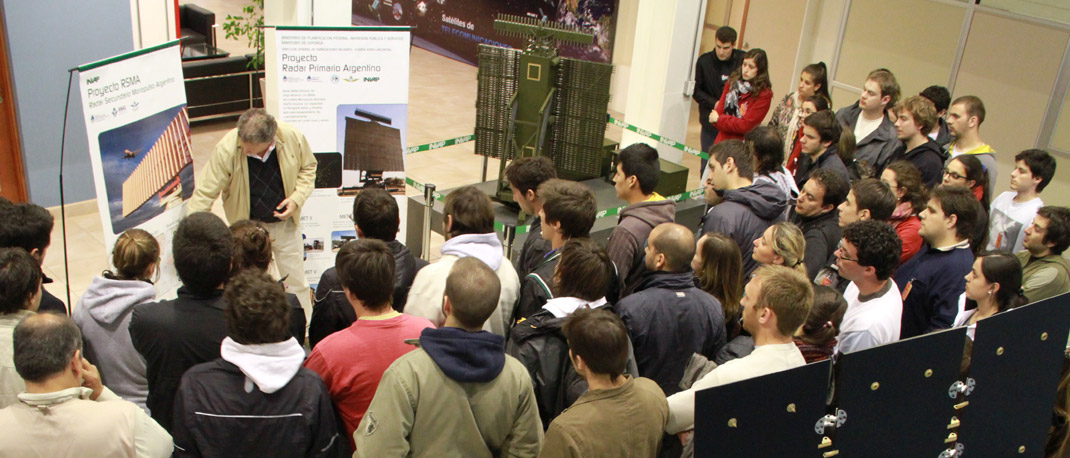 INVAP
INVAP is a world leading company in technological projects and the key player of development in Argentina. For four decades now, it has been developing cutting edge technological projects in different industry, science and applied research fields; creating "technological packages" of high added value. It's main activities are in the fields of Nuclear, space, defense and security, industry and TICs.
INVAP has designed and manufactured several research reactors and production radioisotopes in different places around the world, low orbiting scientific satellites for earth observation, telecommunication satellites and several industrial plants, radar systems and radiant therapy centers, among other important developments.

You can visit the central headquarters of INVAP in San Carlos de Bariloche, requesting a visit in the following email address [email protected] and filling out the personal information of the interested parties (names, surnames, Id. or passport) Guided visits are carried out in groups of up to 20 people, all of the visitors must be over the age of 12, in spanish and english and have a duration of approximately one and a half hours.