The river never stops. Neither do emotions.
Bariloche offers the possibility of practicing rafting with different levels of difficulty, experiencing emotion and vertigo in a wonderful natural framework.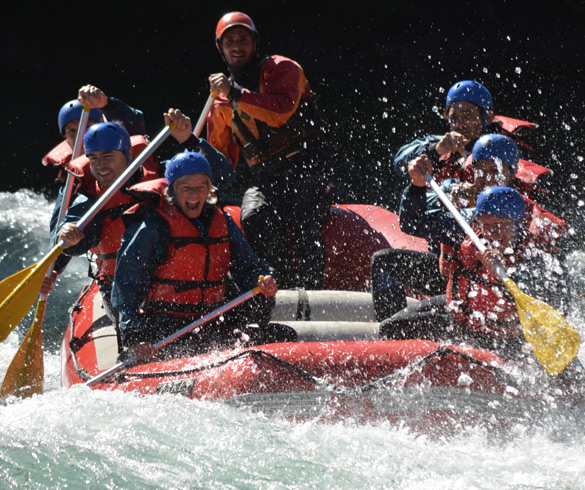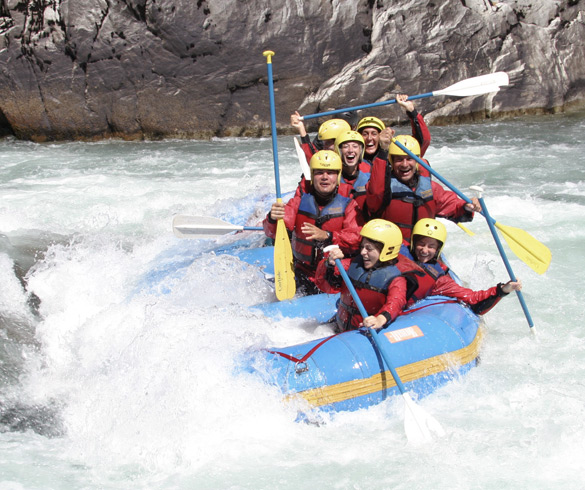 The descend along the rivers of the Nahuel Huapi National Park invites you to visit immense woodlands in its exciting rapids full of action. In summer, the water flow grows creating waves and holes that produce intense rapids.
Tours are made in inflatable boats that can generally take 10 people. A professional guide accompanies tourists and will provide all necessary instructions to enjoy a safe sailing experience.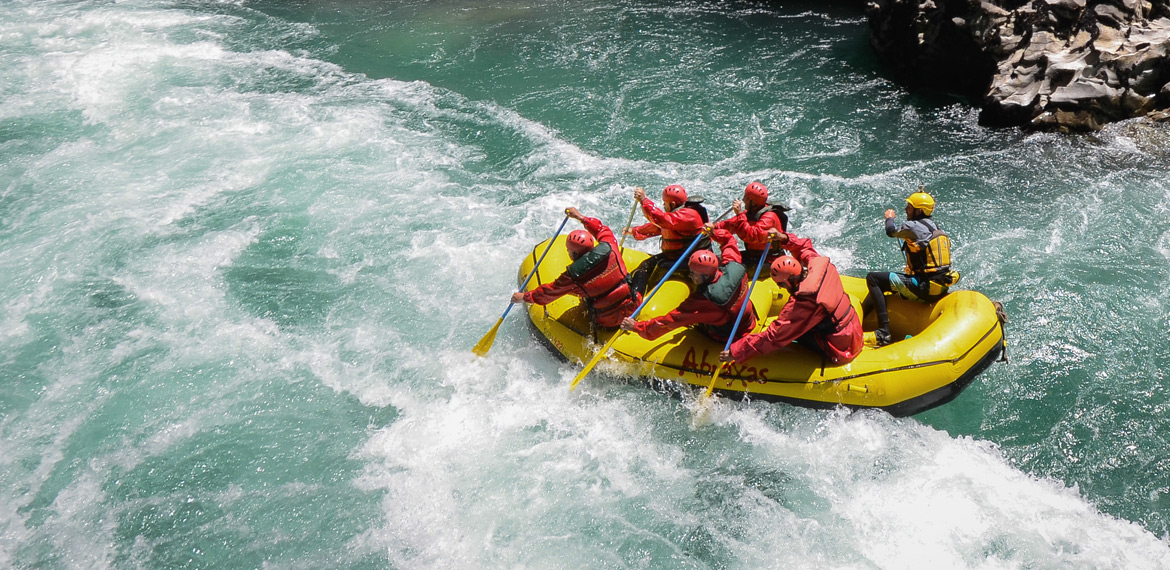 Where can I practice rafting? Floating along the Limay River (Class 1 and 2)
An ideal proposal to do with family or friends, sailing a calm river of crystal waters with soft backwaters and streams just a few kilometers away from the city of Bariloche.
Lower Manso River (Class 2 and 3)
Ideal for the whole family. The tour begins at Steffen lake, where you get taking route 40 from Bariloche. After a short talk on safety rules, you begin going down the Manso River, surrounded by high summits and the rich vegetation that characterizes the Nahuel Huapi National Park: coihues, cypresses, myrtles, maitenes, radales, canes, among others. The bird variety is also surprising, and you can find kingfishers, bandurria and great bustards.
Manso River to the Border (Class 3 and 4)
To take this tour, participants must be in good physical condition and they must be able to swim.
After accessing by ground through the Manso river valley, which is the southern limit of the Nahuel Huapi National Park, you go down the last section with vertiginous falls through narrow canyons. Navigation concludes at the Chilean boundary.
Bring bathing suit, shoes you don't mind getting wet, T-shirt, fleece sweater, sunscreen, towel, a change of clothes and shoes.
The tour includes the transfer from Bariloche, guides and river gear. It does not include lunch.