Where Sport and Nature Unite
Bariloche is one of the most popular destinations in the country to play golf, not only because of the beautiful surroundings but because of the quality of the golf courses. The city has two 18-hole courses. Each has its own tournament fixture for all levels. Due to weather conditions the season runs from October to April.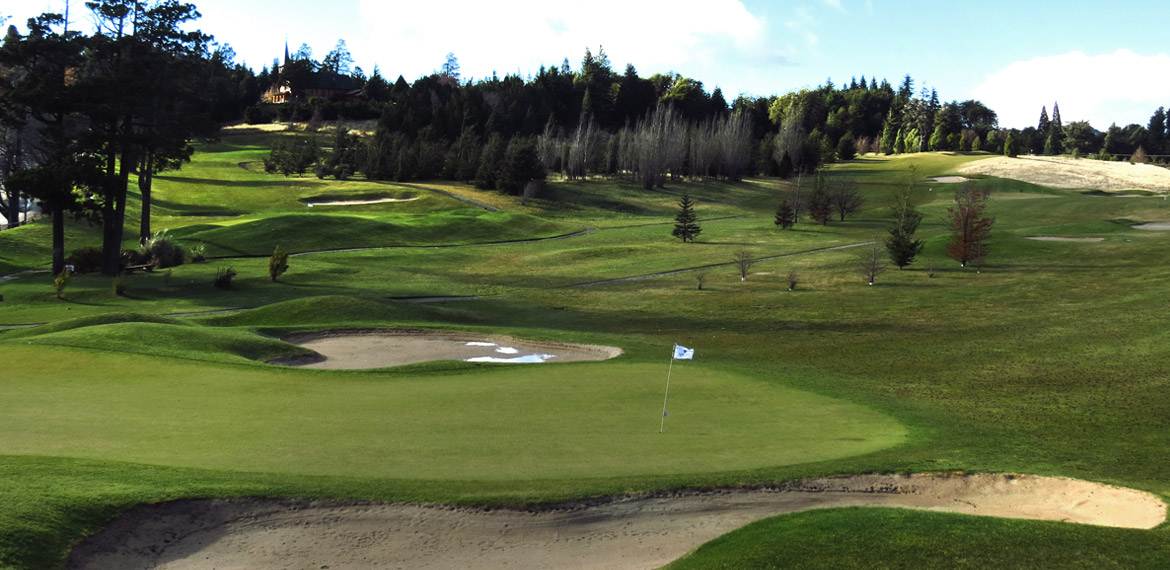 The courses are on land owned by 5-star hotels. They grant access to the courses to guests and visitors alike. The Llao Llao hotel has a par-70 course and Arelauquen has a par-71.
Arelauquen
Arelauquen's course, facing Mount Catedral and Gutiérrez lake, was designed with the assistance of the renowned Argentine player Vicente "Chino" Fernández. Links were built following modern international techniques to ensure competitiveness and allow players of all handicaps to enjoy the game. The course is open both for owners and tourists, and the golf club provides all necessary services. Arelauquen is located 15 minutes away from downtown Bariloche, 20 minutes away from the international airport, and only 10 minutes away from Mount Catedral.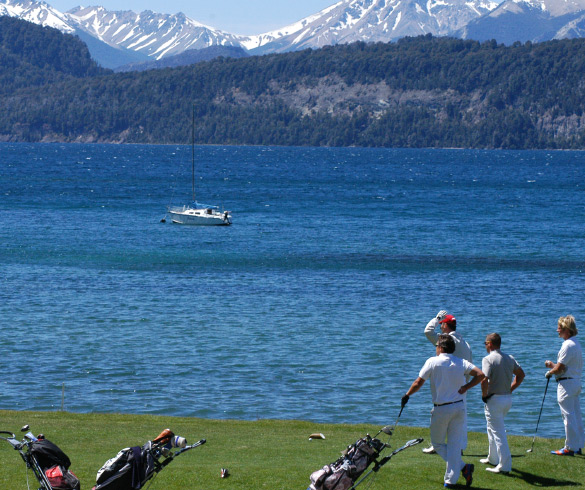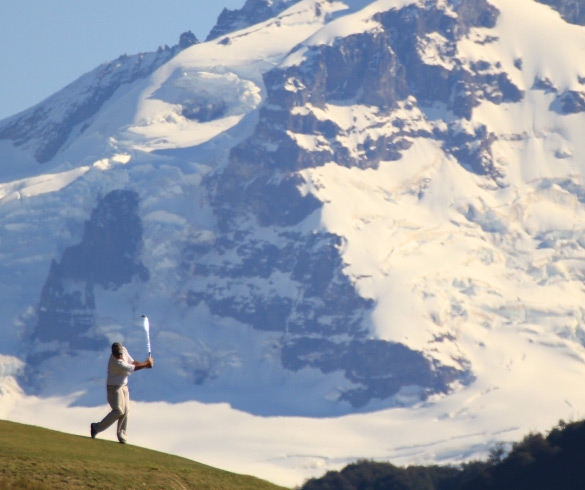 Llao Llao
Sitting in the middle of magnificent mountains and crystal-clear lakes, the Llao Llao course offers golfers a strategic place for individual or group practice of this high-level sport. An unbeatable scenery surrounds the 18-hole course, which has a practice putting green. It is a challenge for expert players but also accessible for players with different handicaps. Its sloped fairways, imposing greens with challenging drops and bunkers combine perfectly.