Kitesurfing, skiing on water
In Bariloche you can ski everywhere, including the air. Kitesurfing, also known as kite, kiteboarding or kiteboard, is a wind-propelled navigation sport. This adventure consists of flying through the air with a kite that is fastened to you by four to five ropes: two are attached to the bar and the other two or three are tied to you with a harness. The system allows you to glide over water with a board especially designed for this adventure sport.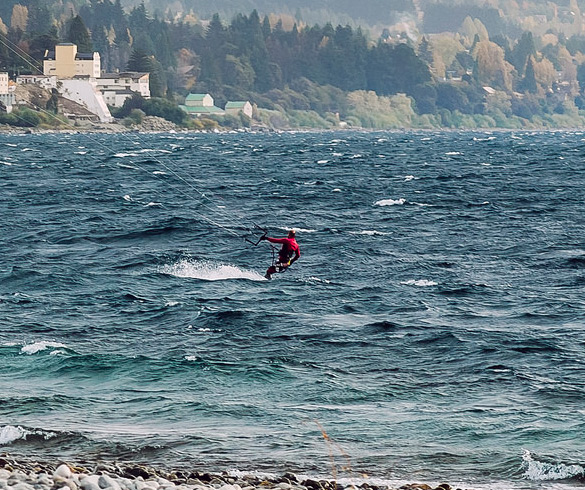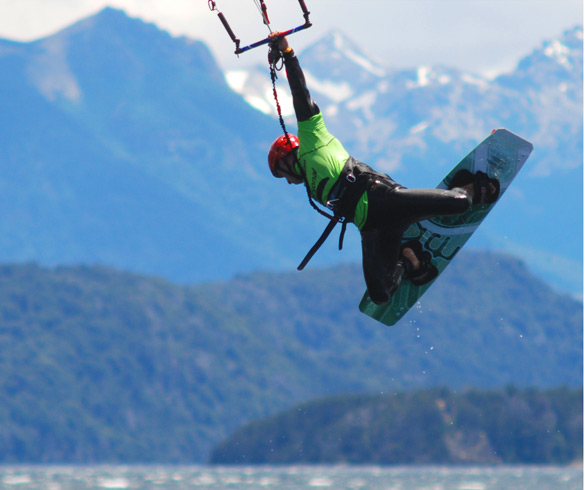 This is a relatively new sport for Bariloche. It was first practiced in the mid 80s as an alternative to windsurfing, on days when wind conditions were inadequate. The Nahuel Huapi lake is one of the best locations in Argentina for this extraordinary activity, since the wind is even virtually every day and shores are safe.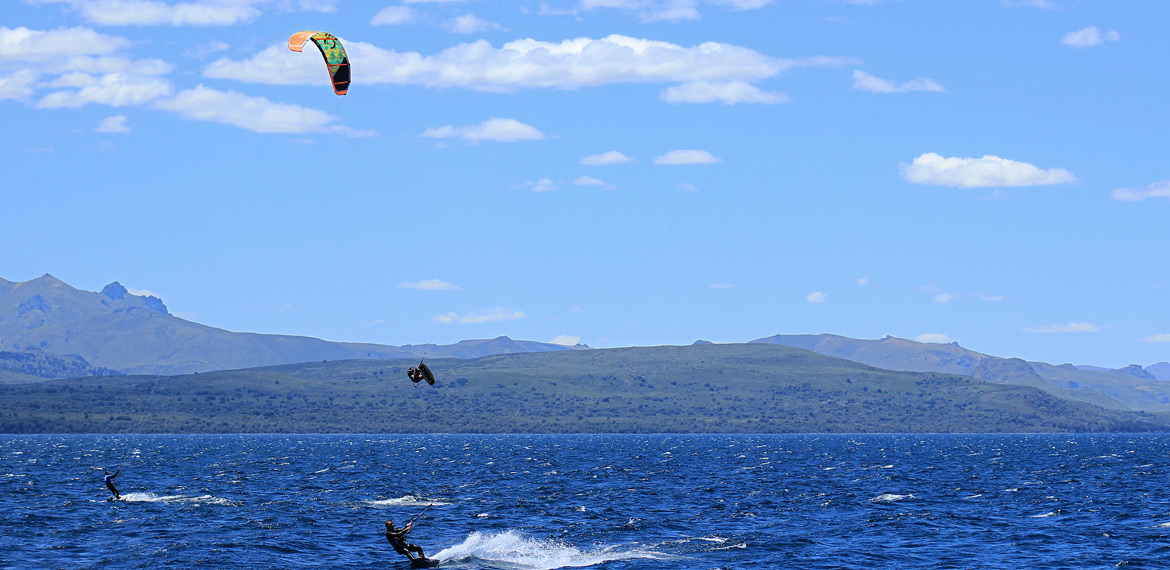 If you have never performed this activity, kitesurf schools offer classes for beginners. The class can last up to four hours, with 1.5 hour in the water. It includes transfers and the necessary professional gear.