History, Art and Flavors
of Bariloche
In Bariloche, it is essential to enjoy nature. There is so much to do: beaches, lakes, rivers, mountains, woods, steppe, hiking, doing sports or simply contemplating. But to get a real feel of Bariloche's life, you may want to devote some time to getting to know its culture and visit some of the many museums the city has to offer. Besides, you will always find very good cultural events to visit as a family. Some of them are unique in the family.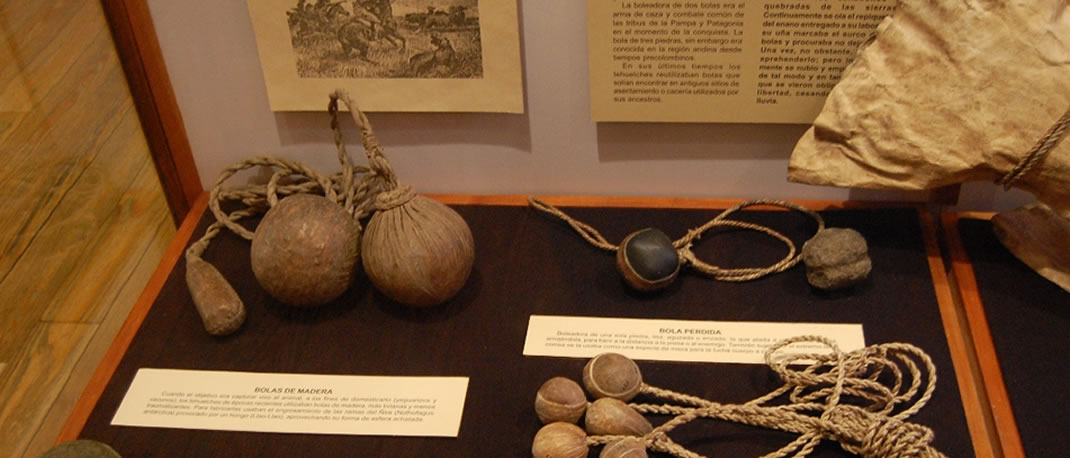 Museo de la Patagonia - Patagonia Museum
It was inaugurated by the National Parks Administration on 17 March, 1940. The building is located in the East Wing of San Carlos de Bariloche Civic Center, a complex declared National Historic Monument.
The first director of the Museum was Enrique Amadeo Artayeta, from whom the National Parks Administration purchased the first anthropological collection exhibited there. Today, the museum has a vast ethnographic and historic collection, which has been growing over time thanks to donations, gifts and research.

Historical Guided Walks from the Civic Center and going into the Museum of Patagonia

For updated information, news, activities and temporary exhibits, go to Museum Facebook.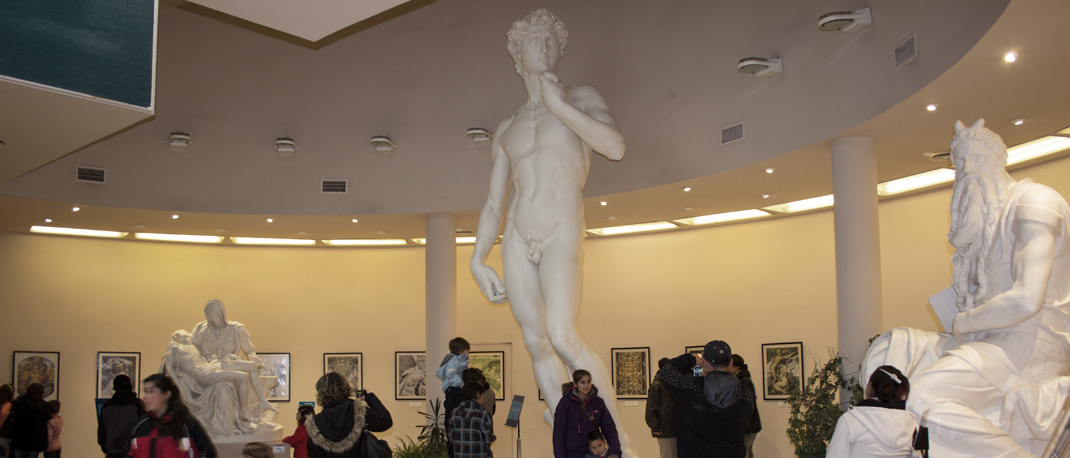 Mount Otto Cable Car Complex Art Gallery
In its permanent collection, it has replicas of Michelangelo Buonarroti's three most outstanding sculptures, The David, The Pietà and The Moses, full size, traced directly from the Italian originals. There's also a night club, a small movie theater called Otto HouseMusic, and lots of shops to buy regional products.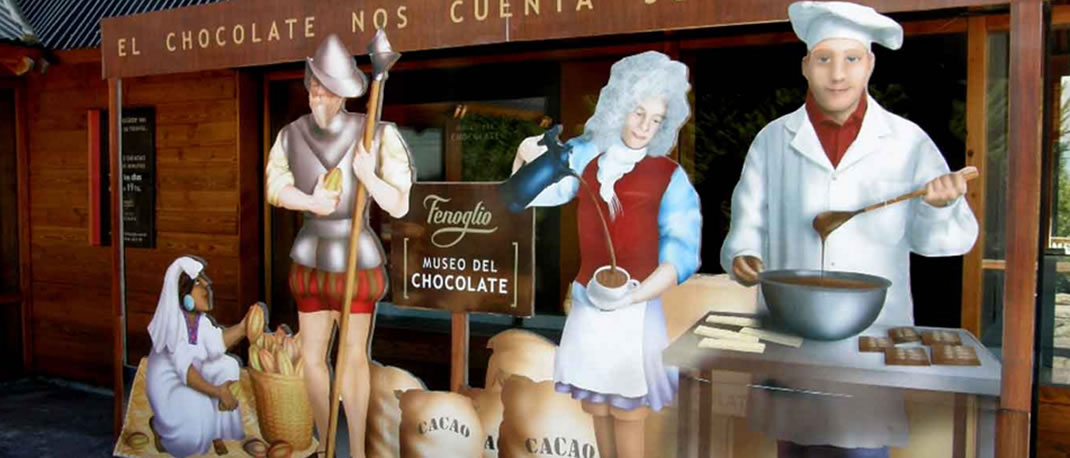 Museo del Chocolate - Chocolate Museum
The Chocolate Museum is the newest museum, and the first in South America. There, you will learn about the history of the product that has most travelled throughout the world since America was discovered, and the one best liked by people from every culture. Get a taste of its history, from its origins to present date, guided by a group of promoters specialized in the sweetest product.
Learn why the Mayans called it "the food of the Gods" and Aztecs called it "cacahuatl", drink of kings and warriers. And find out why Mariquita Sánchez de Thompson was famous for entertaining the high society of Buenos Aires.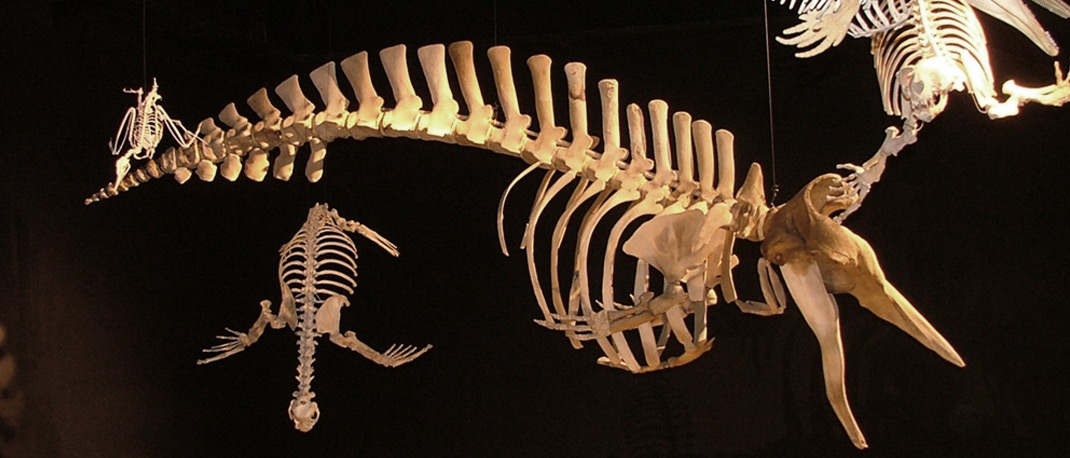 Museo Paleontológico - Palentological Museum
This museum was established by Bariloche's Paleontology Association, which focuses on identifying and preserving the fossils in the region, particularly from the Northeast of Argentina's Patagonia. Among the different specimens, there is a complete Ichthyosaurus from Mount Lotena, which inhabited Jurassic seas 150 million years ago.
Additionally, you will find the reconstruction of a shark jaw from the Tertiary era approximately 22 million years old, as well as numerous insects, amphibians and plants. The museum also offers a rich collection of fossils which bear testimony to the exuberant variety of flora and fauna that dwelled in the area.
You will also find from 300-million old fossils to many organisms similar to contemporary ones. Among others, you will see the Archaeopteryx, which was the size of a crow and had feathers like birds, but yet retained its reptile characteristics, such as a jaw with teeth and long tail.
The museum also exhibits a dinosaur that inhabited the Cinco Saltos area during the Higher Cretaceous Period, 90 million years ago. This specimen stands out for its small size, since it is only 1.50 meters long.
Finally, you will have the chance of seeing a dinosaur egg up close, next to a picture showing its internal development.
Museum hours are Monday to Saturday, 3 pm to 7 pm.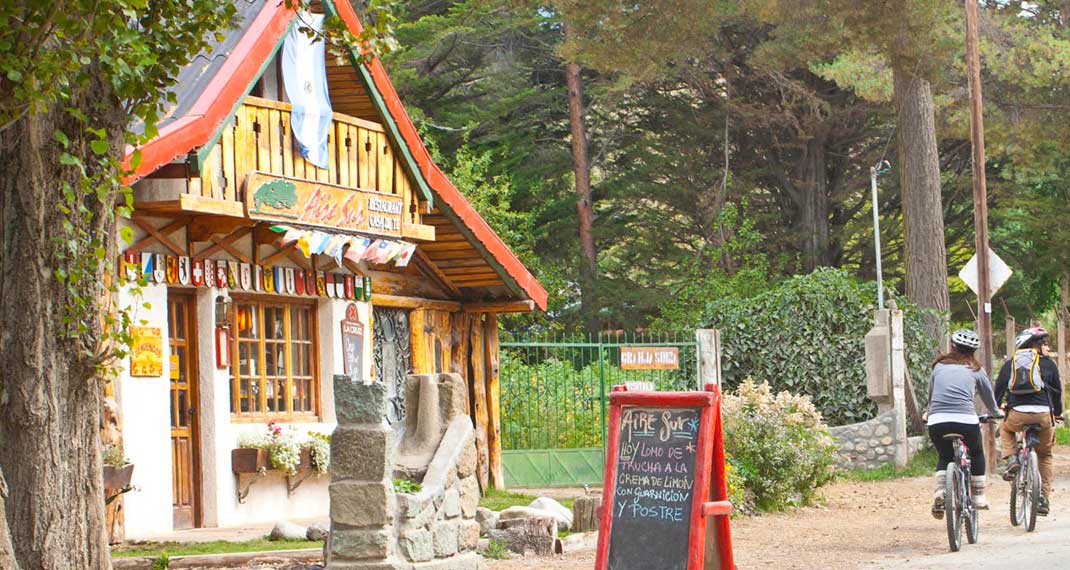 Museo de los Viejos Colonos - Old Settlers Museum
When touring Short Circuit, one of the recommended places to be visited is Colonia Suiza.
The first settlers, in the first decades of the 20th century, came from Switzerland and France, which explains the characteristic style of the place. They cultivated the land and built their own homes for their families. Today, one of them hosts the Museo de los Viejos Colonos / Old Settlers Museum, in a house that dates back to 1937.
Muestra Ictícola - Fishing Museum / Club de Caza y Pesca - Hunting and Fishing Club
Located at the premises of the Hunting and Fishing Association. Ideal for those who love fishing. It features embalmed trouts, the famous 16-kg and 99-cm long Brown trout, the largest ever caught in the area.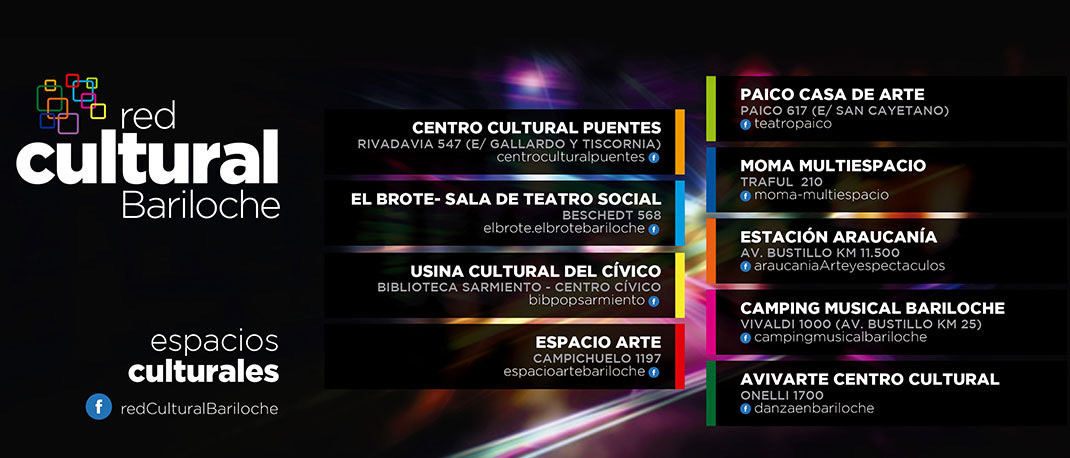 Cultural network
We are a group of independent rooms and spaces that get together to strengthen and foster Bariloche's cultural proposals.
CAMPING MUSICAL BARILOCHE
Located in front of Lake Moreno, in the Llao Llao area, 26 kilometers away from downtown Bariloche, this camp offers 6.5 hectares with a study campus. It also offers cottages where musicians and attendants to seminars can stay, and a room for rehearsals and performances with a maximum capacity of 200 people.

https://www.facebook.com/campingmusicalbariloche
Calle Vivaldi 1000 (Km 25 de Av. Bustillo)
(0294) 15-457-9515 [email protected]
MOMA - Multiespacio
A cultural center with two rooms of approximately 90 square meters. This space offers: artistic workshops, production, drama classes, singing, dance and tanztheater, cultural events, meetings and seminars.

Traful 210
(0294) 4350916 [email protected]
PAICO - Casa de Arte
This building combines a covered surface of 40 square meters and a large garden to accommodate 40 people for workshops and shows. It is located within the El Frutillar neighbourhood.

https://www.facebook.com/teatropaico
Paico 617 esq. San Cayetano - Barrio El Frutillar
(0294) 4201305 [email protected]
USINA CULTURAL DEL CENTRO CÍVICO- Biblioteca Sarmiento
At the heart of Bariloche's Civic Center, this space offers a library with over 45.000 books, a fully-equipped theatre with a capacity of 120 people, an exhibition room, and workshop classrooms.

https://www.facebook.com/bibpopsarmiento
Centro Cívico - Bariloche
(0294)4430459 [email protected] www.bibliotecasarmiento.com.ar
ESTACIÓN ARAUCANÍA - Arte & Espectáculos
A cultural space founded 14 years ago. It offers music, theatre, dance and cinema shows. Workshops and artistic and photographic exhibitions are also held. This space stands out because of the quality and variety of its proposals, offering performances by local, national and international artists.

https://www.facebook.com/AraucaniaArteYEspectaculos
Av. Bustillo 11,500
(0294) 444-8286
RAÍCES- RestoBar con espectáculos en vivo
This bar has a capacity of 50 people and a beautiful garden. Shows are offered by artists from Bariloche and other regions. In Raíces, customers feel comfortable and enjoy performances while having a great meal.

https://www.facebook.com/raicesbarcafe
Av.Bustillo 24300
011 23173435
ESPACIO ARTE
A theatre room with a capacity of 70 people. Dance, drama and music classes are provided and rehearsals are also carried out.

Campichuelo 1197
(0294) 154533260 o 154663284 [email protected]
EL BROTE- Sala de Teatro Social
An independent, self-managed social theatre where shows, workshops and rehearsals are carried out, together with other cultural and social activities. Located downtown, the theatre has two equipped rooms with a capacity of 56 people.

https://www.facebook.com/elbrote.elbrotebariloche/
Beschtedt 568
(0294)4705528 [email protected]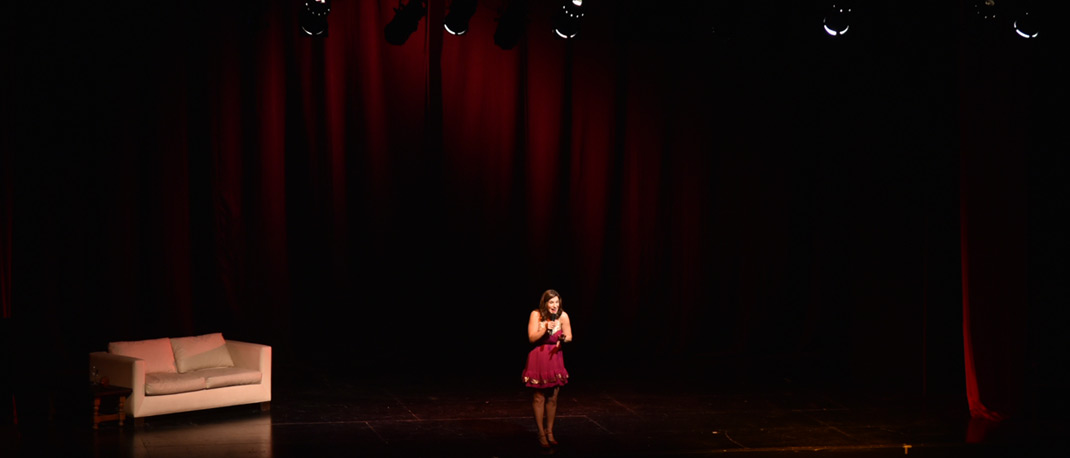 Theatre
Bariloche's cultural agenda is a forever expanding diverse scene: theatre plays, art shows, photo exhibits, live music, bands, puppets, choirs, courses and workshops on all kinds of disciplines, so that you will always have something to do!
La Baita Theater
Moreno 39
(0294) 4435539
Asociación Teatreros Bariloche
Anasagasti and Palacios
(0294) 4435539