The Most Amazing Snow. And a Mountain of Things to Do.
From July to October, Bariloche is one the greatest destinations in the country for everything it has to offer: skiing, snowboarding, cross-country skiing, sliding, and ATV riding. If you're into winter sports, the mountains offer smooth slopes and woods. Expert athletes can face new challenges in slopes that reach up to 2,100 MSL. and "off-track" skiing lovers will be amazed at the number of options available to them.
Skiing
For amateurs, the smooth slopes serve as the ideal place to practice. Skiing schools have the best instructors and top-level gear.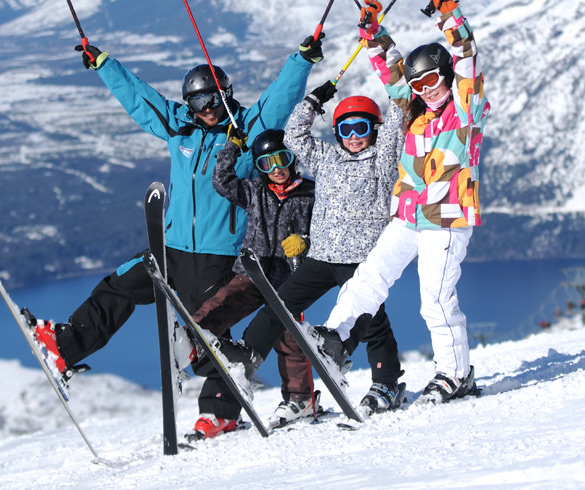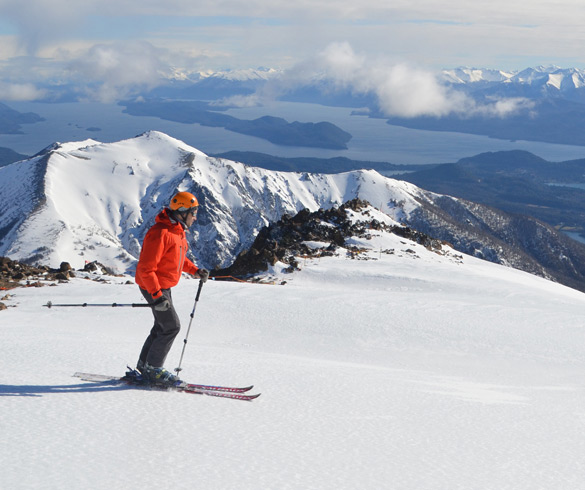 Expert riders will find challenging slopes - some of them are 2,100 meters above sea level - and off-track routes that go across striking landscapes.
Bariloche has a long winter season, running from June through September.
Where to practice
Snowboarding
The basic gear includes the board, bindings and boots. Also, the mountain has an area especially built for skiers and snowboarders who dare to do more, compliant with safety rules and all elements necessary to have a great time with your friends in the best place there is.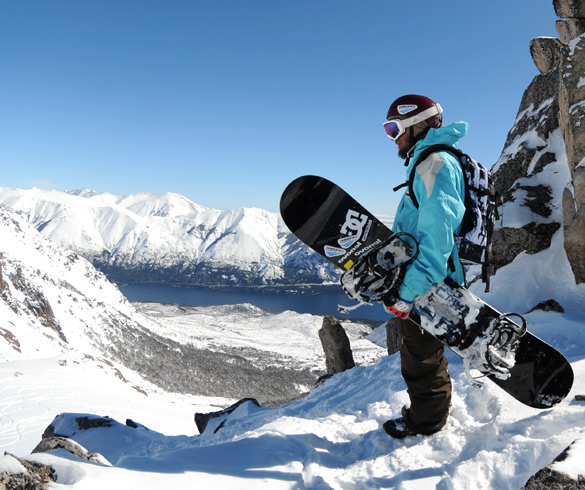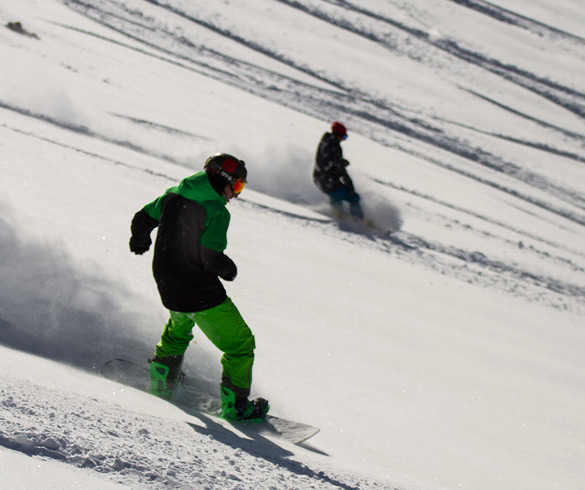 Designed to look up to the experts and dare to do more: jumps, big air and obstacles (handrails, boxes, etc.)
Where to practice
Slide
Have fun in the snow! An ideal plan for the entire family, especially for kids.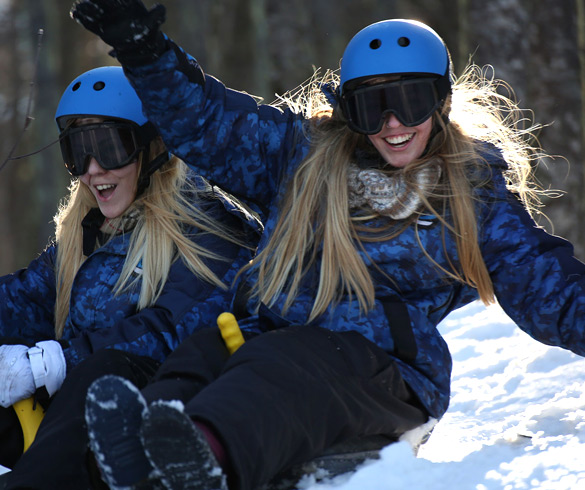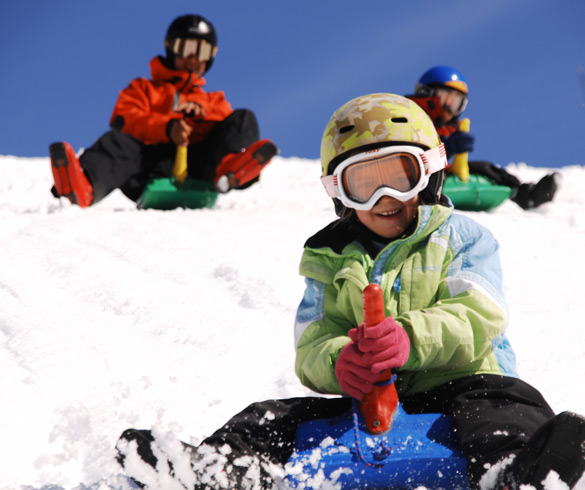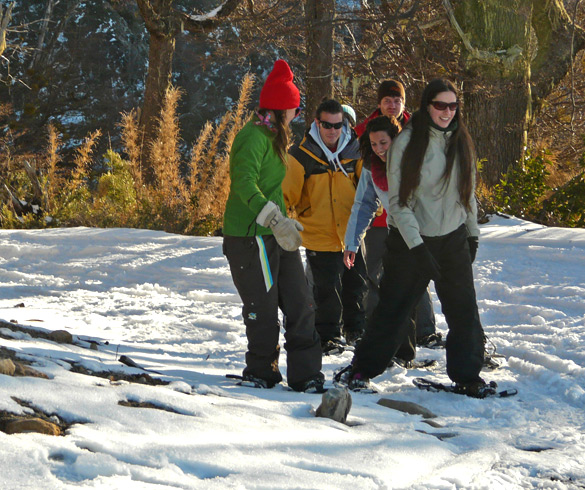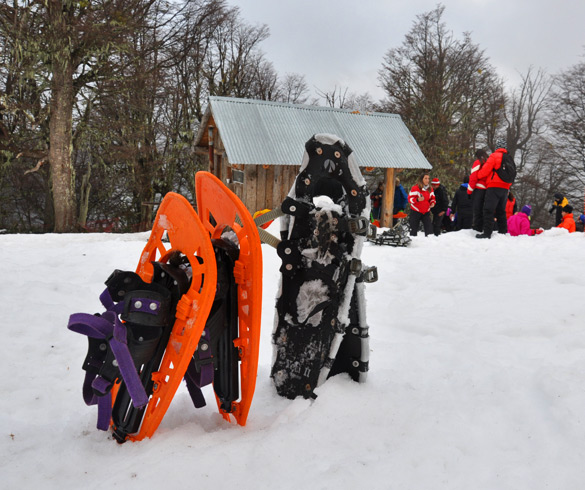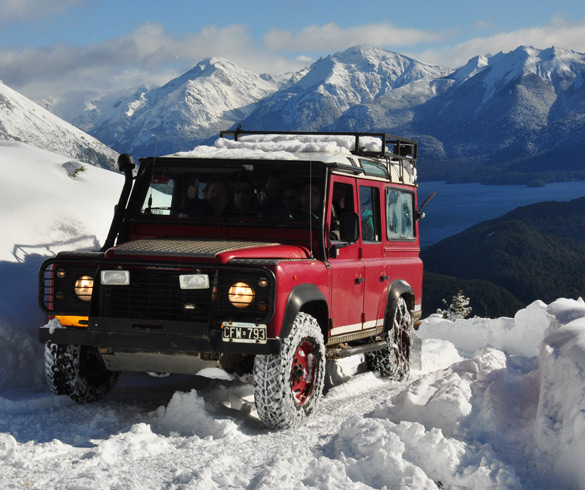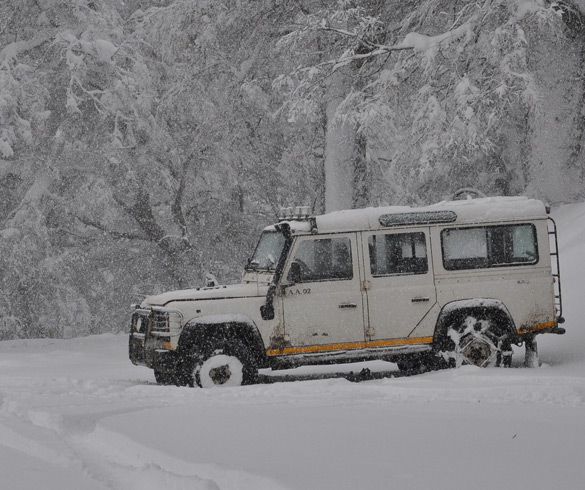 Following a series of especially designed routes, you'll get to visit the most incredible natural landscapes and also know part of the history of the area.
Where to practice
Snow bikes and ATVs
A great way to discover the area surrounding Bariloche is riding snow bikes, a fun and safe experience that gives you access to the most beautiful scenery during the winter season.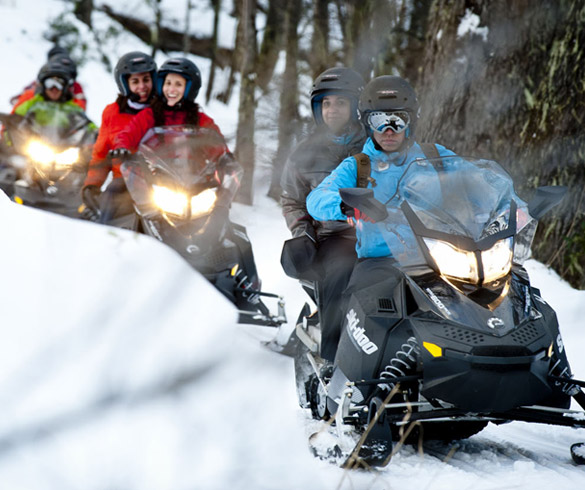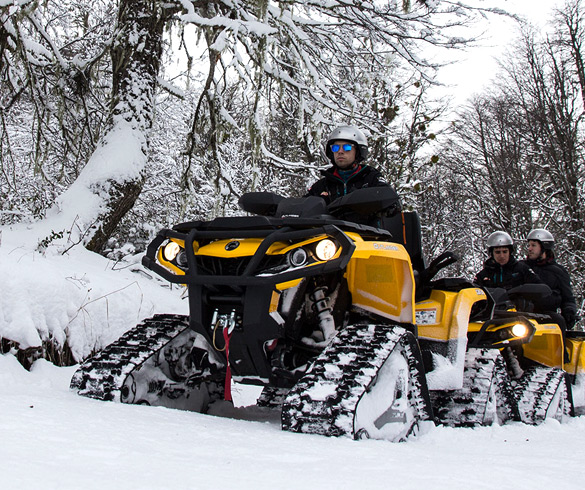 This activity is for children and adults (1 or 2 people per bike). Children must be accompanied by an adult.
Where to practice
Mount Catedral Cross-Country Ski Center Arelauquen Hut
Ski Touring
Ski Touring does not require specially built or marked areas. The purpose is to slide across the woods to have an enduring experience.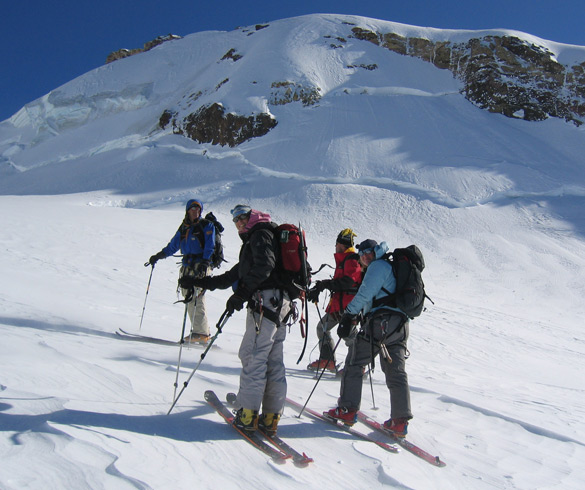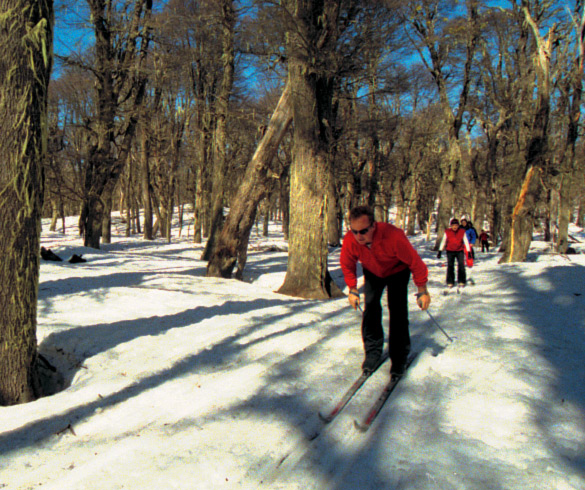 We suggest you hire specialized guides. Requires specific gear, similar to traditional skiing but with a special system to be able to move forward on flat ground and go up without slipping.
This experience will light up your senses. You can ski tour accross the mountains one or more days.
Where to practice