Must see Bariloche
Enjoy everything Bariloche has to offer and make sure you don't get lost. These maps of the city and its surrounding areas will help you find your way around. You'll find all the information you need, including places of interest, the best tours and a map with activities to make the most of your trip. If you do get lost in Bariloche, let it be on purpose.
Map of Downtown Bariloche
Downtown Bariloche is renowned for its entertainment, museum, businesses, restaurants and various points of interest. Touring this area on foot would take approximately half a day to cover it. However, with the large public transportation network you can move quickly to wherever you want to go.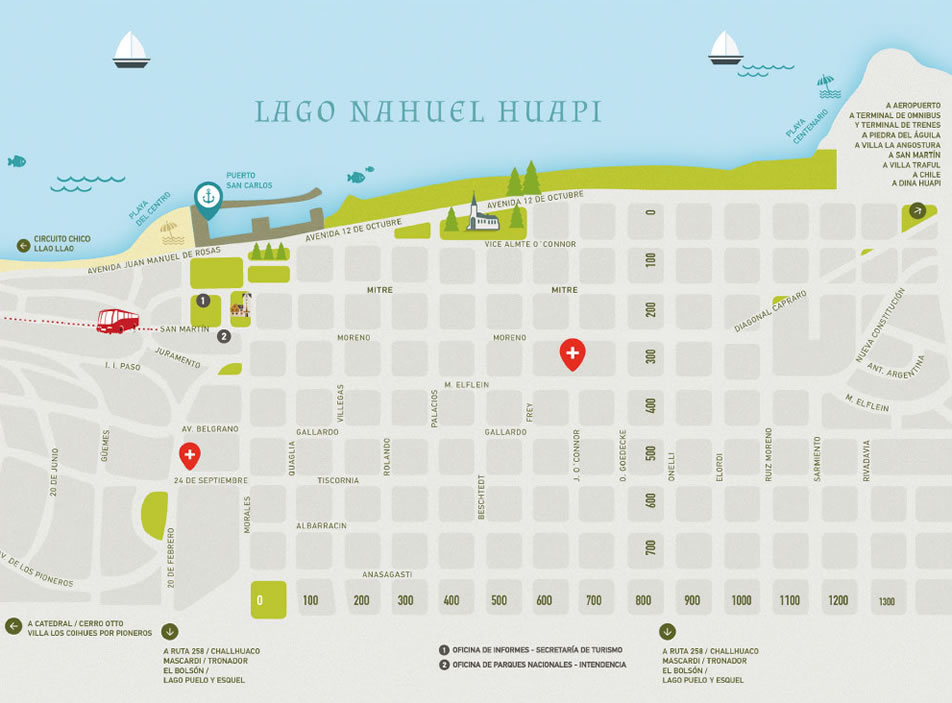 Leave the city behind and get closer to nature by taking tours to places of interest throughout the year. It's a great plan for those wanting to escape the city and discover the beautiful surrounding areas.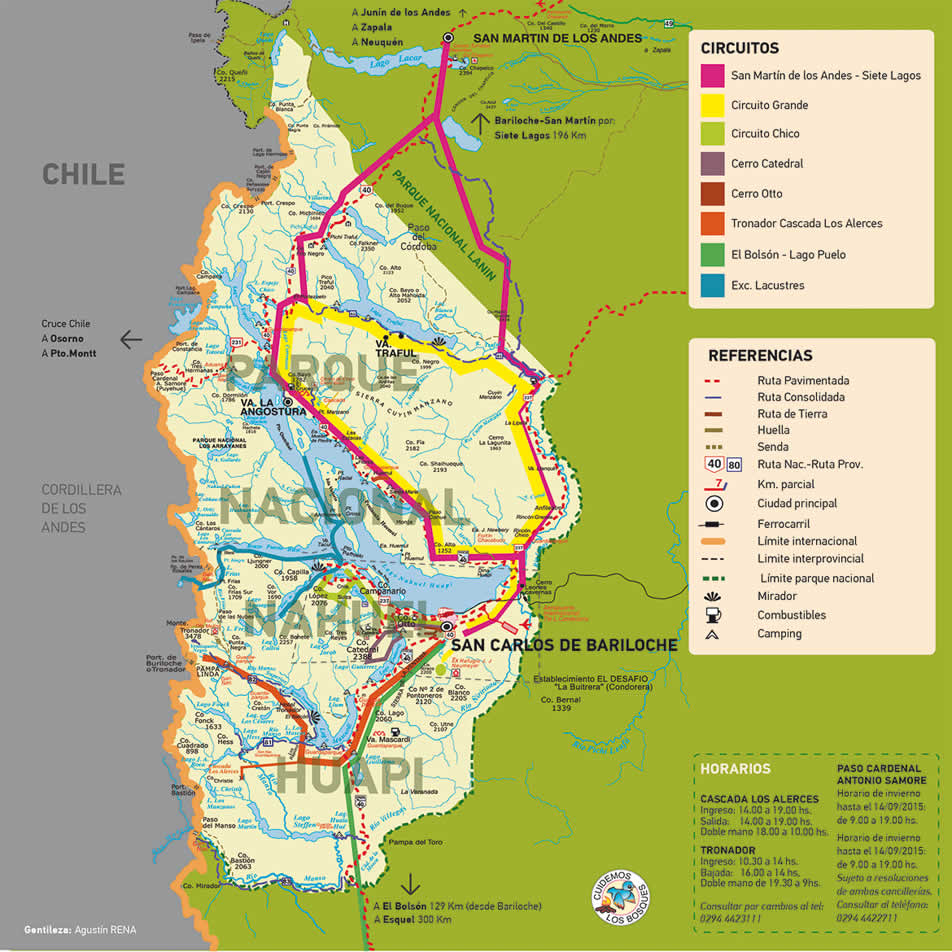 Adventure tourism lets you get close to nature, enjoy the scenery and the countryside in a very special way. You'll share a unique experience in the unique and beautiful natural setting of Bariloche. There are lots of type of adventure tourism activities and we urge you to give them a go.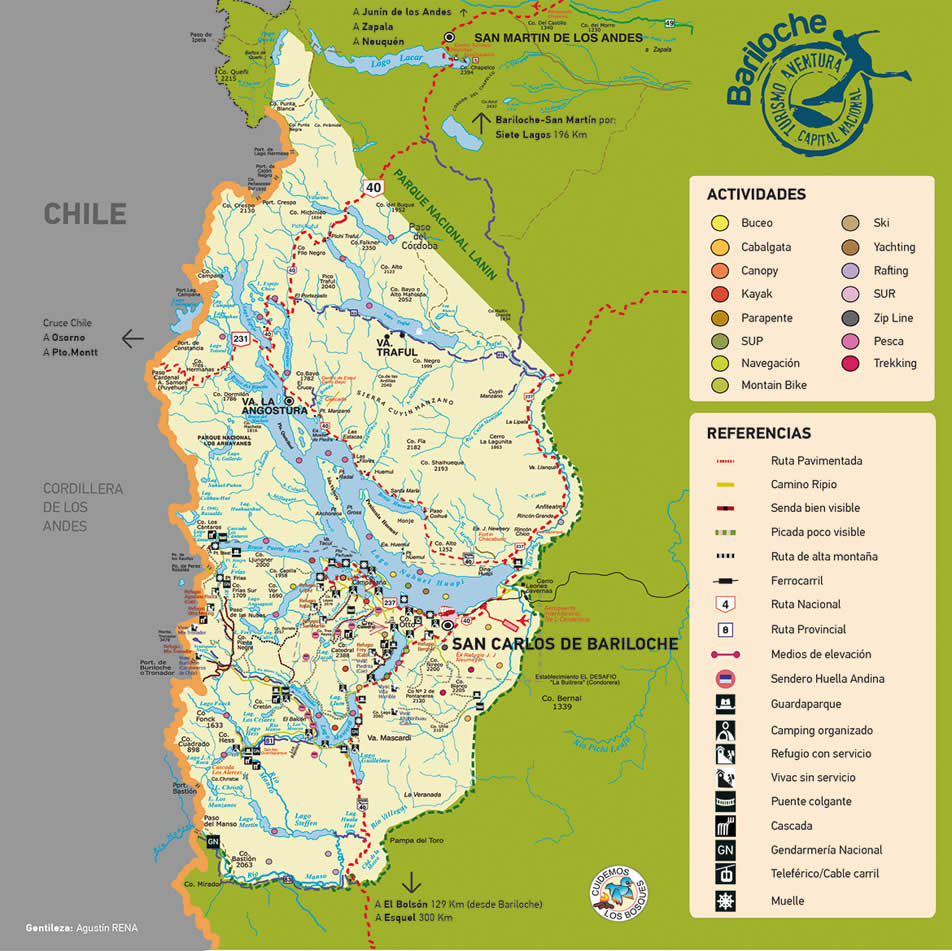 Short Circuit and its surrounding areas
This is the most traditional tour in Bariloche. It's perfect for visitors who want to see the city's most beautiful spots. On this trail you'll enjoy the most amazing scenery, our legendary breweries, excellent restaurants where you can enjoy delicious regional delicacies, a wide range of local shops where you can buy the best-quality regional crafts, lovely foot trails, and perfect beaches to spend the day, practice water sports and visit mountain lodges.