The Pinnacle of Fun
This mountain has a main road and a number of short-distance trails where you can ride a mountain bike or hike. You can also get to the summit by driving your own car or getting on the cable car that leaves from the base. At the top of the mountain, in winter, you'll find cross-country skiing and Andean skiing tracks.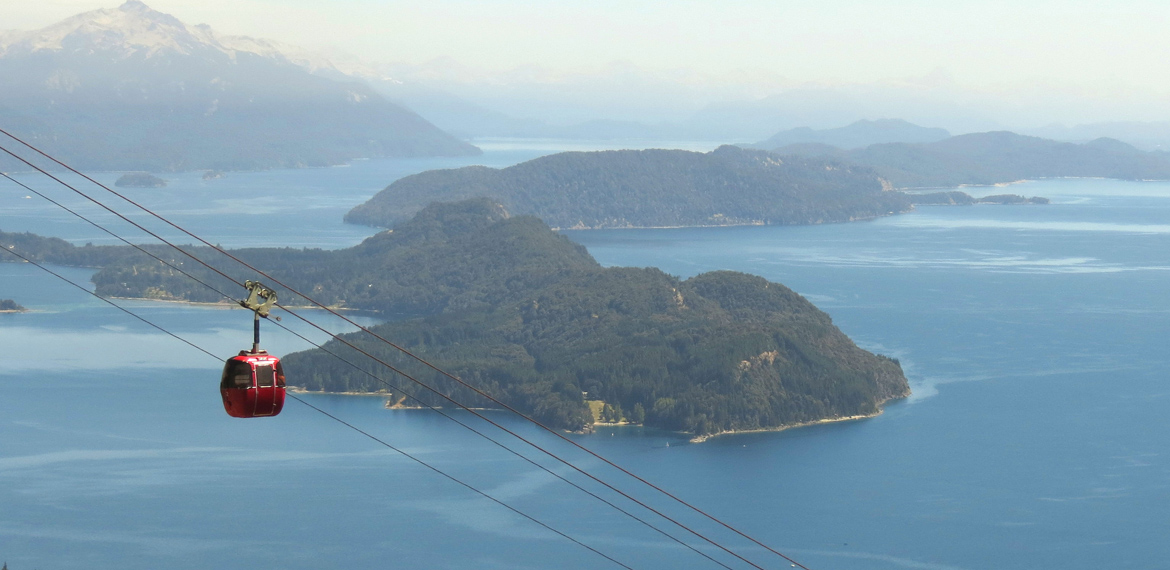 Cable Car Center on Mount Otto

The base of the mountain is located just 5 kilometers (3 miles) from the city. To ascend you should take the legendary cable car, a charming lift with 42 panoramic cars that carry up to 4 passengers each. The cable car leaves from the Lower Station on the base, to the Higher Station, traveling a distance of 2,100-meters (6,890 feet). It's not to be missed! 
At the top - some 1,405 meters (4,610 feet) above sea level - you'll find a revolving cafeteria, the only one in the country. With glass windows all around it, this café turns 360 degrees and in 20 minutes shows you the surrounding area while you enjoy a delicious hot chocolate with a variety of exquisite regional delights.
The view from the top of Mount Otto is extraordinary. To the north you can see the city of Bariloche and the Nahuel Huapi lake. To the east you can see Mount Leones and Villegas, and part of the Patagonian steppe. To the south you'll see Gutiérrez lake and other mountains located nearby, and to the west you'll see Mount Catedral and the Andes.
After gazing at these natural works of art, you can then admire some man-made works of art. At the top of the mountain you can visit an art gallery with a permanent exhibition of replicas of three of Michelangelo's most significant pieces: "David", the "Pietá" and the "Moses". You can walk through the woods or enjoy several snow activities in winter.
To get to the Cable Car Center on Mount Otto, you can hire transfer services from downtown Bariloche that are included in the ascent rate.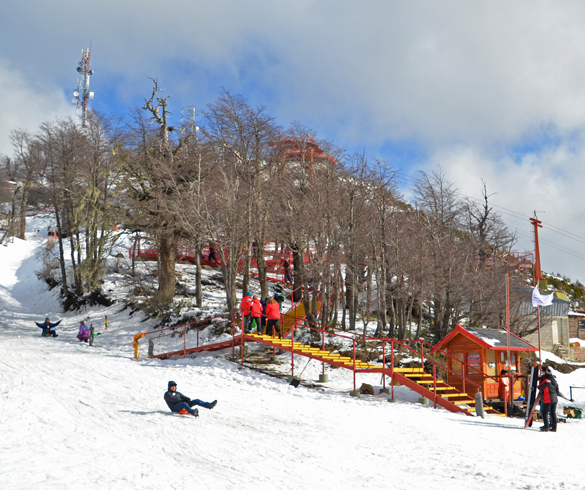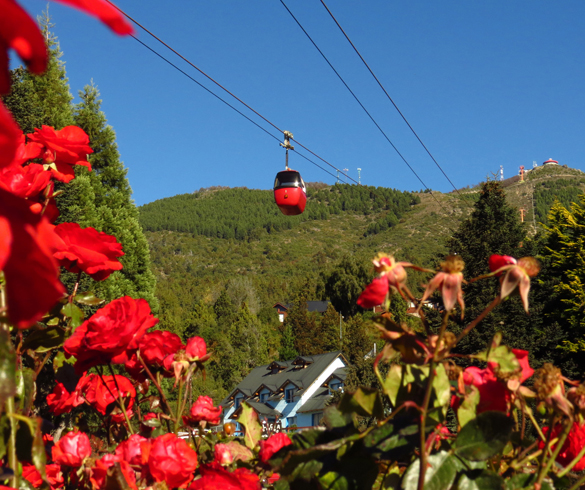 The cable car reaches considerable heights of 1,405 meters (4,610) above sea level.
Piedras Blancas
The very heart of skiing in Argentina. Its slopes were used by the very first winter sport fanatics. According to local historians, people used to climb the mountain on foot and then ski to what is now downtown Bariloche.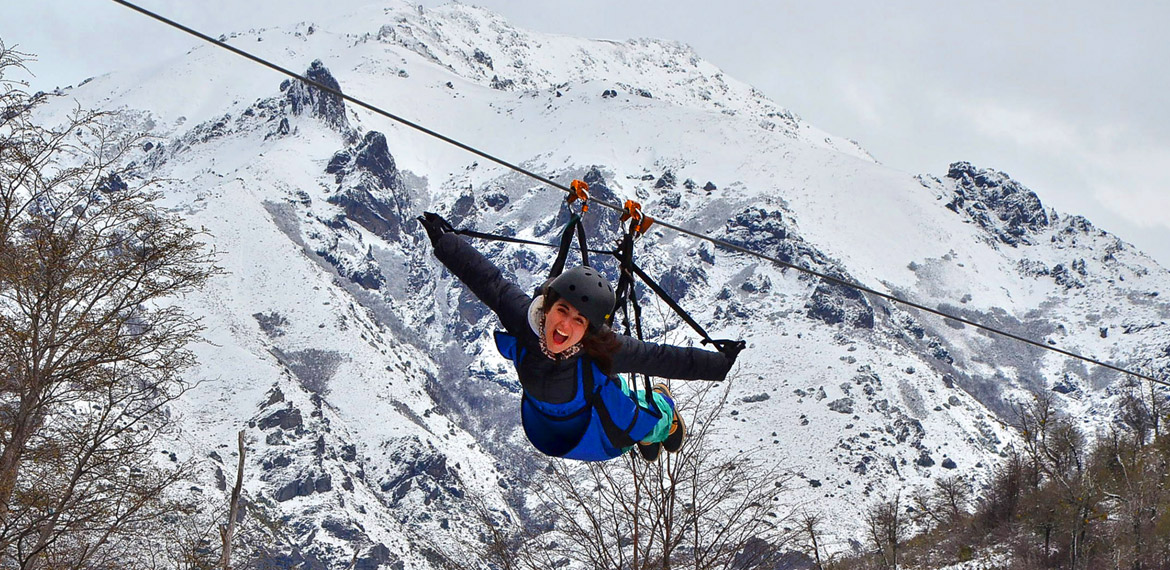 Chair lifts take you to the start of the slope so you can ski down from there. You'll also find ski lessons, a cafeteria and magnificent views of the Nahuel Huapi and Gutiérrez lakes.
Canopy is a new and exciting activity that lets you zip-line over the woods all year round.
You can also take a photo safari to discover amazing landscapes, it's ideal for families.
To get there you can hire any authorized travel agency or take a taxi or drive your own car.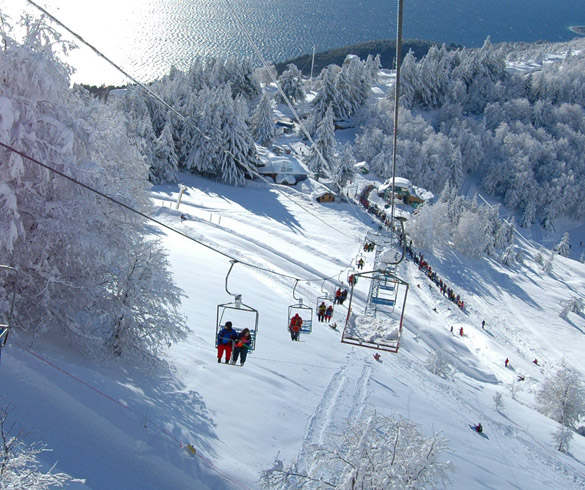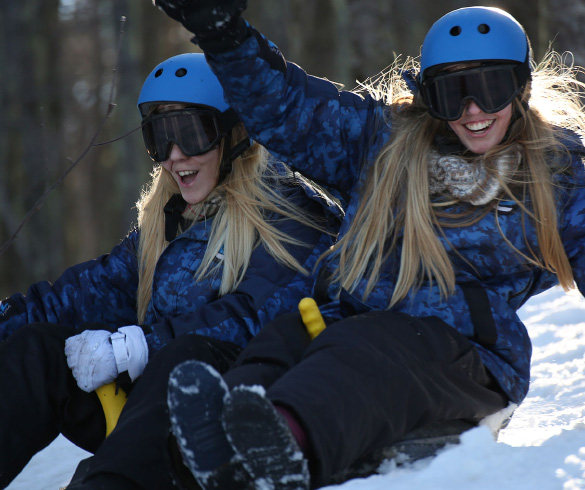 To perform any of the activities offered in this area you need to get to the summit on chair lifts and go down with slides that reach considerable speed. Also, winter weather conditions may cause delays in access because of heavy snow or ice.
EUCA
A non-stop outdoor experience full of unique panoramic views.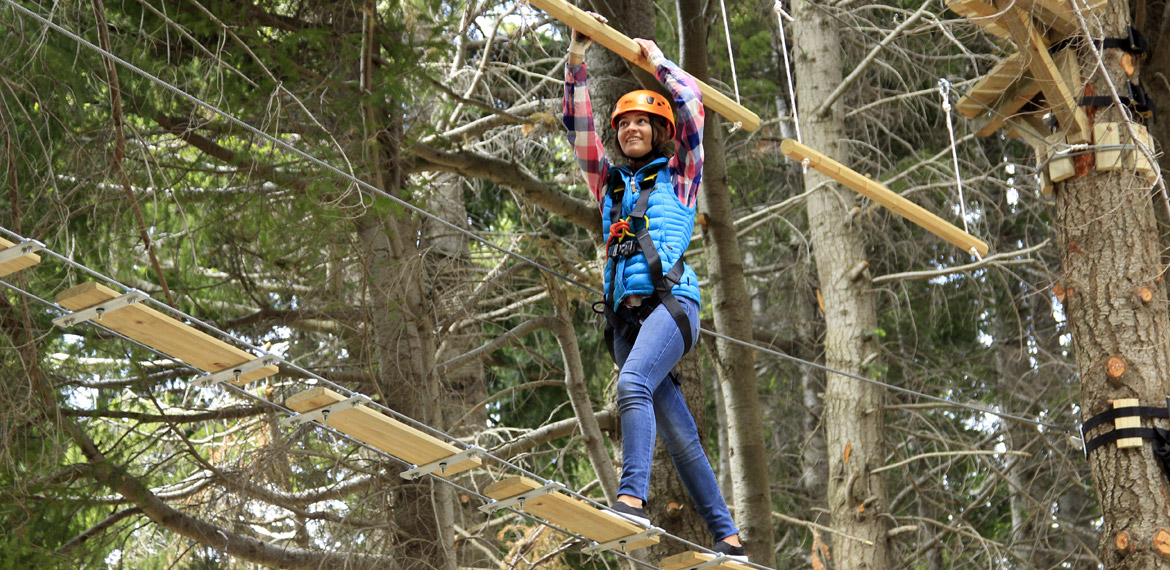 An aerial adventure park. Ideal to enjoy with your family or friends. Play and climb trees, and feel like a child. This aerial park features 5 levels and 60 challenges, including suspended bridges, nets, tubes and ziplines. A one-of-a-kind proposal that is excellent for everyone: adults, children, families, friends, students, groups and corporate guests.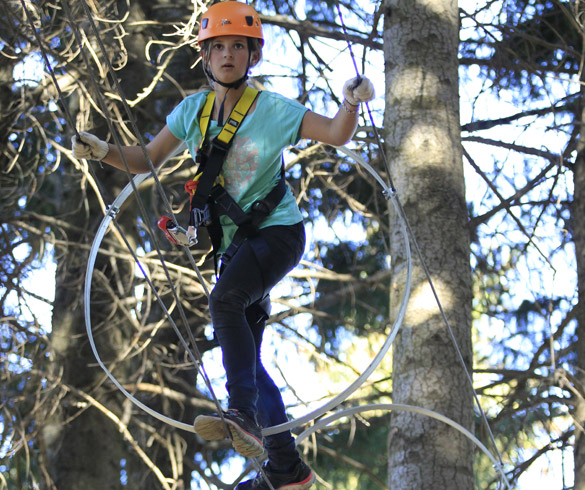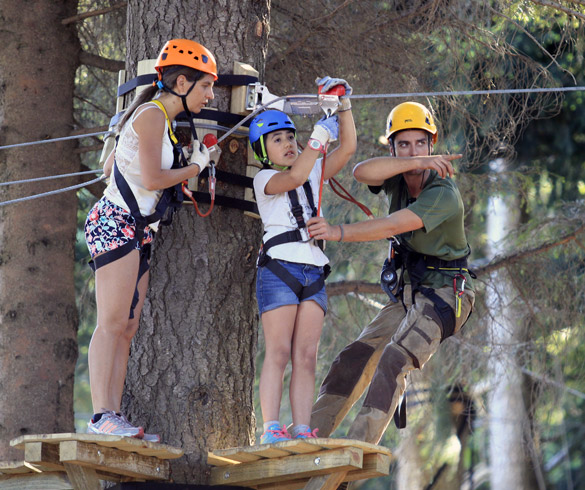 Berghof Lodge
The Berghof lodge is another attraction of Mount Otto. You can get there by driving your own car or walking on the road which starts at milestone 1 of Pioneros avenue.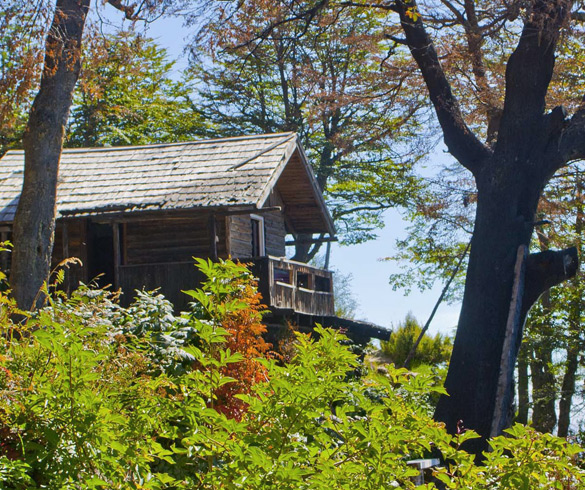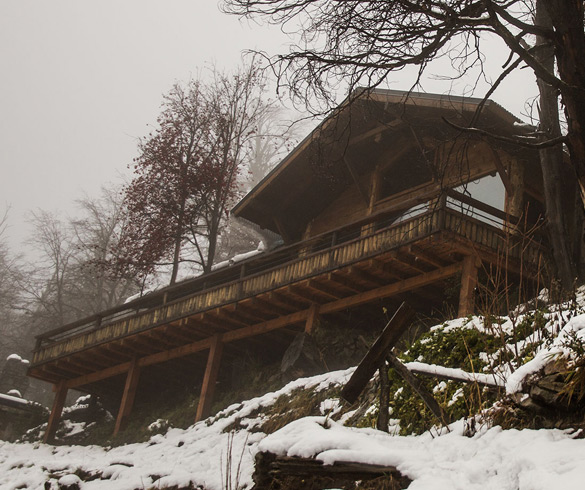 From the lodge you can visit the small Ski Museum, located in what once was Otto Meiling's house, a ski and mountaineering pioneer in the city. A few nights a week, the lodge offers dinner and music shows. You can hire transfer services from the city for these events.
Winter weather conditions may cause some delays in access.
Cross-Country Skiing Center
This area of Mount Otto offers all kinds of snow activities: rides in caterpillar ATVs, snow bikes, snowshoeing and much more. Cross-country skiing is the greatest attraction. This type of skiing allows you to glide along any surface (flat, slopes or through the woods.)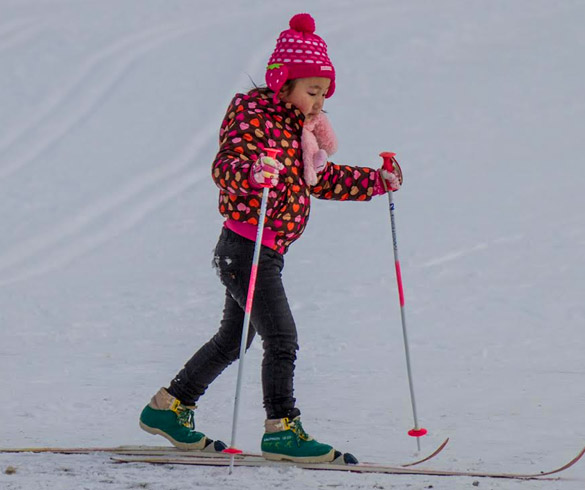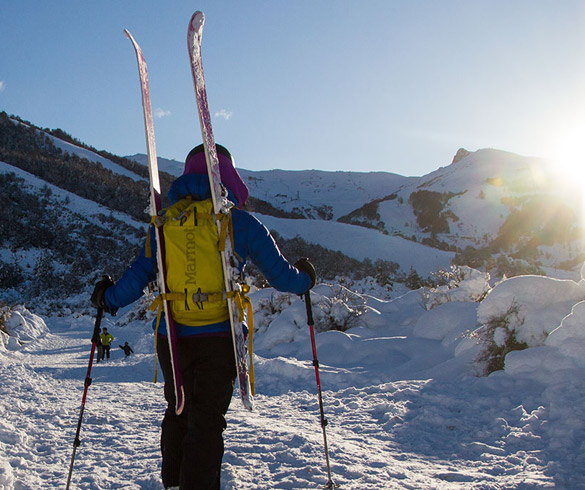 You can take lessons and rent equipment. There's a lodge where you can treat yourself to delicious regional cuisine. At night, there is a combined service of rides in caterpillar ATVs - with room for two people - and traditional meals. This service includes transfer from downtown Bariloche.
Winter weather conditions may cause some delays in access due to heavy snow or ice. No previous experience is required for cross-country skiing.
TOUR OPERATORS