The Road to Stunning Landscapes
The road to lake Steffen is gorgeous. It runs across lenga (White Oak), coihue, and colihue canes woods, and goes down to the lake that lies between the mountains.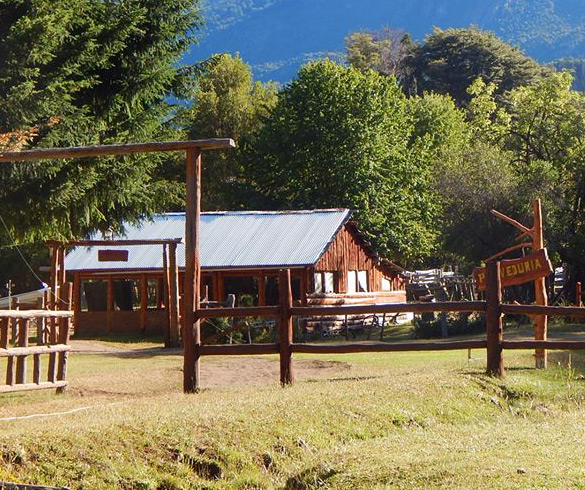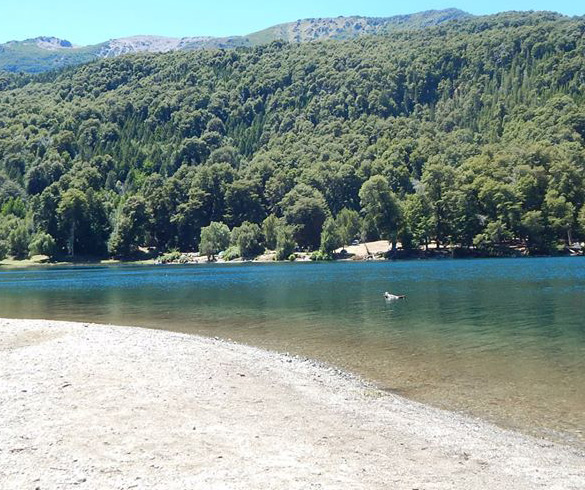 Located 55 kilometers (35 miles) from Bariloche on Route 40 (former 258) heading to El Bolsón. About 20 kilometers (12 miles) further on, after passing by the entrance to Los Alerces waterfall, another entrance to the right shows the way to Steffen lake (following an unpaved road). Then you reach a fork in the road: one road goes on for about three kilometers (about2 miles) up to a viewpoint where you'll get a panoramic view of lake Steffen and from there you can reach Martín lake. The other road, quite sharp in some sections, takes you to the lake and campsite located about 10 kilometers (6 miles) further up the road, which is unpaved.

Activities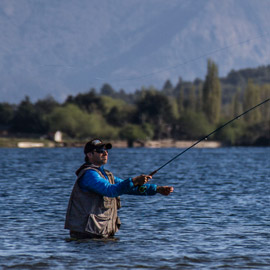 This lake is a perfect destination for fly fishers and prized for its emerald waters which are home to brook trouts, rainbow trouts, and brown trouts. You need to get a permit and the lake is strictly catch and release.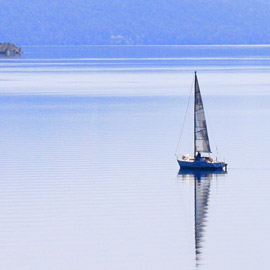 Boats are allowed, as permitted by rangers, but you should sail at low speed to avoid any disturbance. Check the relevant car entry and exit times.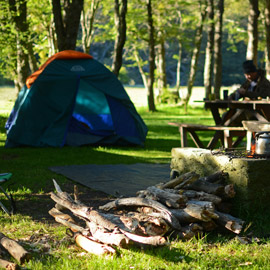 On the shore, there's a campsite where you can stay if you pay the relevant fee - open from November 1st to May 1st. It has 32 campfire sites, a small grocery store and good shade. There's also a wild campsite with 10 campfire sites, a popular spot for catch & release fishermen.

You can access here from 10 a.m. to 2 p.m. and you should return from 3 p.m. to 8 p.m. From 9 p.m. to 7 a.m. the road runs both ways.