Where the woods, lake and mountains come together to welcome you.
This is the most traditional tour in Bariloche. It's a beautiful excursion where the city, woods, the lakes and mountains come together.
The Shorter Trail tour begins in downtown Bariloche. Driving along the edge of the southern banks of Nahuel Huapi lake, as you follow Bustillo avenue, you'll find the Regatta Club, at milestone 20. The San Pedro peninsula and Puerto Bueno are beautiful spots where you can enjoy the amazing scenery and discover a small cave.
After going around the peninsula, you'll reach Villa Llao Llao at milestone 23. You'll find a stunning viewpoint and other attractions in the area including the Llao Llao hotel, with its magnificent natural environment, the Llao Llao municipal park, where you can take quiet walks through the woods and Saint Edward's chapel, whose architecture blends with the surrounding environment. You'll see Puerto Pañuelo, the starting point of the lake tours and Victoria Island, the Myrtle Woods and Puerto Blest.
The trail continues deep into the Llao Llao peninsula. At milestone 30, a road opens that takes you to Villa Tacul, overlooking the Llao Llao bay. The circuit then takes you to Escondido Lake, where you can visit the Tourist Information office. Once you leave the peninsula, at milestone 33, the road crosses the Angostura stream. From here you can take a detour that leads to the Bahía López area, where you'll find the rocky walls of mounts López and Capilla.
Following the Shorter Trail, when you get to milestone 40 you'll find another panoramic viewpoint - 945 meters (3,100 feet) above sea level - with an excellent view of the Moreno lake and the Llao Llao peninsula. Traveling along the banks of Moreno lake, at milestone 42, you'll see the bridge that connects the east and west sides of the lake. There you can take a detour to the left to discover Colonia Suiza, where you can visit the small farms and campsites and have a delicious cup of tea.
Resuming the circuit route, 17 kilometers (10 miles) from the city you'll find Mount Campanario: From the viewpoint and cafeteria located at the top you can enjoy the most incredible panoramic views. Finally, at milestone 45, you begin heading back toward Bariloche.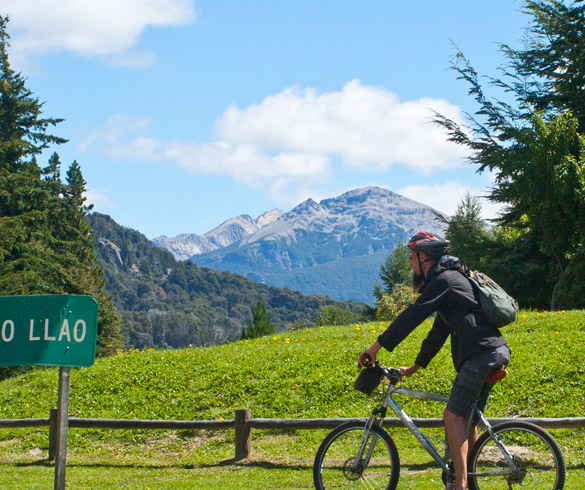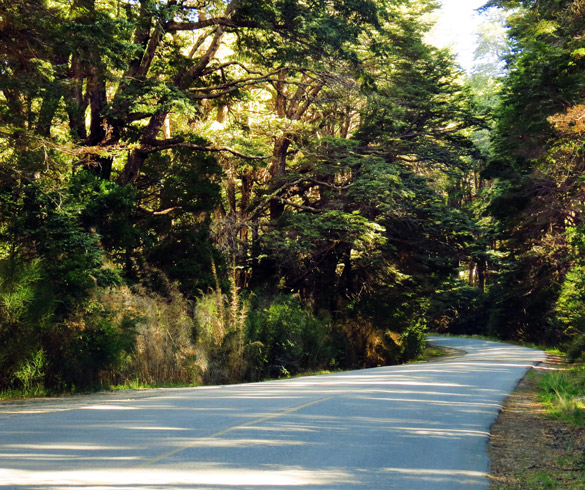 On the way back, you'll see a number of tea houses, restaurants, steak houses and breweries where you can enjoy delicious regional meals that combine the typical flavors of native and European cultures. You can also visit a wide range of local shops where you can buy candles, knitted products, pottery, wood carvings, leather products, rosehip and lavender-based beauty products and various other regional crafts.
Anyone can take this tour.