The Immensity of the Andes Awaits
Have an unforgettable experience following ancient roads brimming with history, scenery and peace: the Andean Crossing. The mythical route unites Argentina with Chile and was used over 400 years ago by the Huilliche and Mapuche people. An unmissable tour in Bariloche!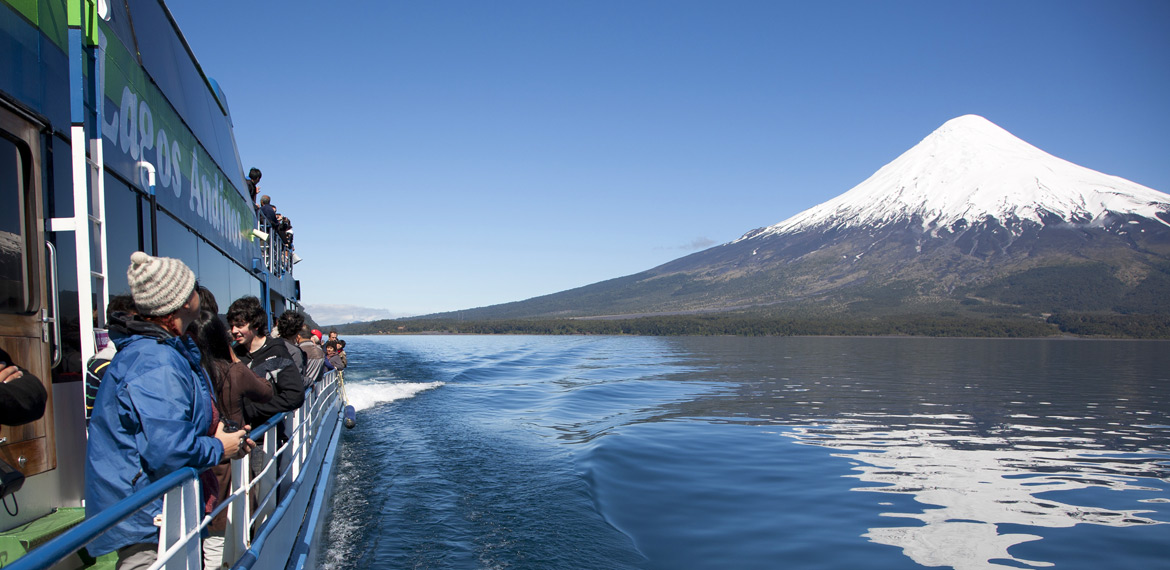 The tour leaves from Puerto Pañuelo and involves an hour sailing across the Blest branch and passing by Centinela island, where the remains of Perito Moreno lie. The tour reaches the beautiful and impressive Blanca waterfall and from there continues on to Puerto Blest.
After docking at Puerto Blest, a bus then takes you through the woods for a 15 minute drive (approximately 3 km or 1.8 miles). The bus follows Frías river along a winding road with breathtaking scenery that leads to Puerto Alegre, on the bank of Frías lake. Once there, you get on another boat and sail on the lake for about 25 minutes up to Frías port.
After completing all immigration and customs procedures, a 4x4 bus built especially for the mountain takes you to the highest point of the entire crossing to cross the international border with Chile. You'll see the unbeatable landscapes of the Valdivian temperate rainforest up to Peulla.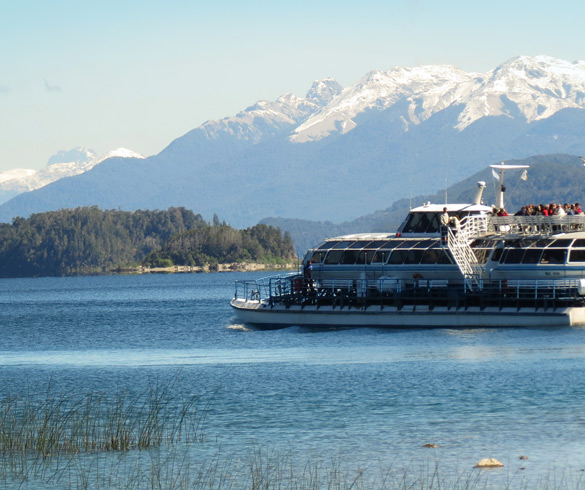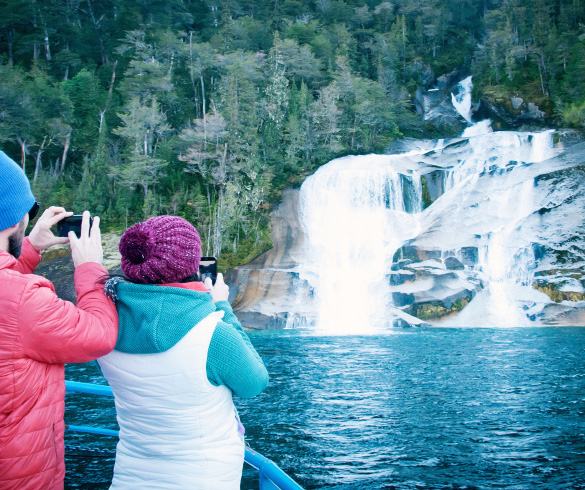 This ecological town, located at the heart of the Vicente Pérez Rosales National Park, is without a doubt a place where nature and magic become one. The thousand-year-old forest and lush vegetation amazes all visitors with its stunning views, waterfalls, streams, lakes and variety of birds. You can spend the night here if you're planning to cross the Andes in two days.
After lunch, a boat will take you to Todos los Santos lake, heading to Petrohué, where you'll travel by land again, following the Llanquihue lake up to the city of Puerto Varas.
In addition to being a road that symbolizes the brotherly union between these two neighbor countries, the Andean Crossing is a unique adventure that can't be missed.
Don't forget to bring all personal documents you need to show at the crossing. The same tour can be done the other way round, from Chile to Argentina. The tour does not include lunch.
TOUR OPERATORS