Stunning Landscapes and Happiness Guaranteed
One of the many options available at the Nahuel Huapi National Park. It's not as well known as some of the excursions, but is a truly amazing tour.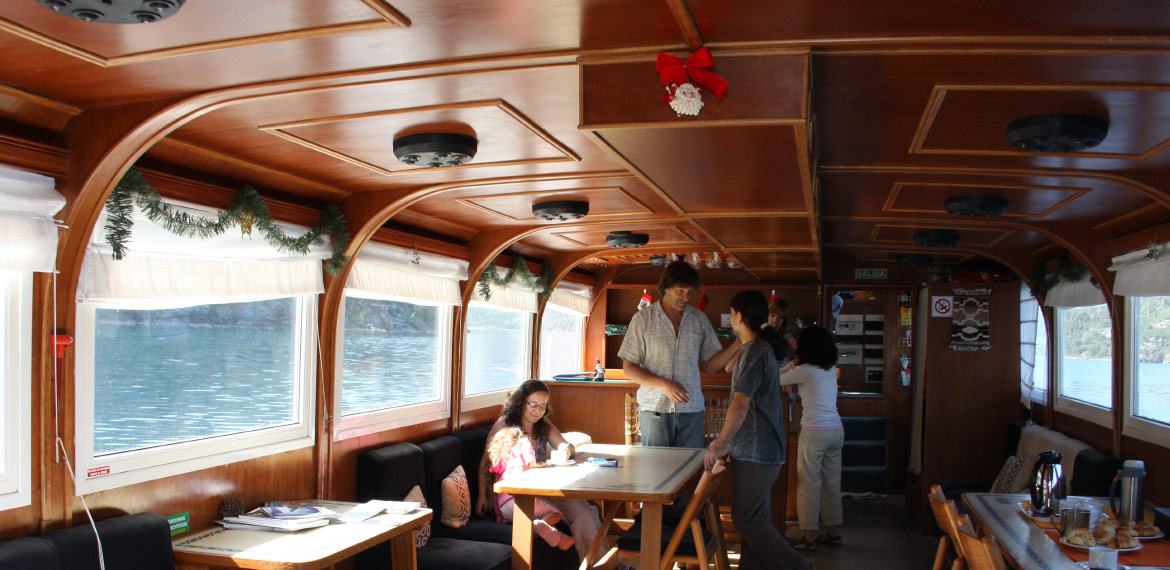 The tour leaves from Bahía López, 25 kilometers (15.5. miles) from Bariloche, where you travel on an engine-powered boat to the Tristeza branch of the river. There, if the day is clear, you can see the glaciers at the top of Mount Tronador, the highest of the park. When you reach the end of the branch you can get off the boat and follow a trail across a thick forest. Then you reach the Arroyo Frey waterfall. The flow of this stream varies according to the time of the year and it makes a peculiar sound created by the water flowing between the holes on a riverbed of rock that has been eroded for thousands of years.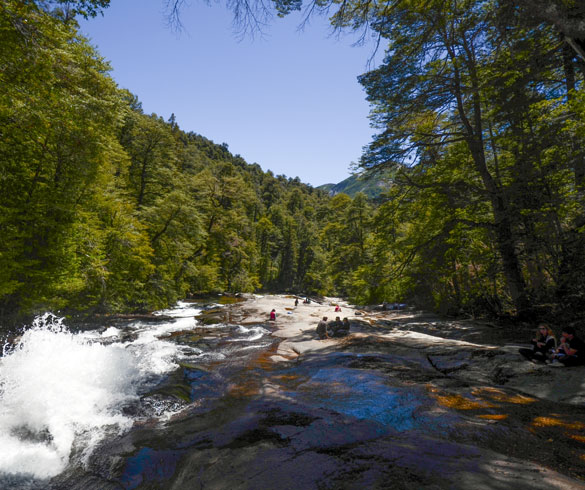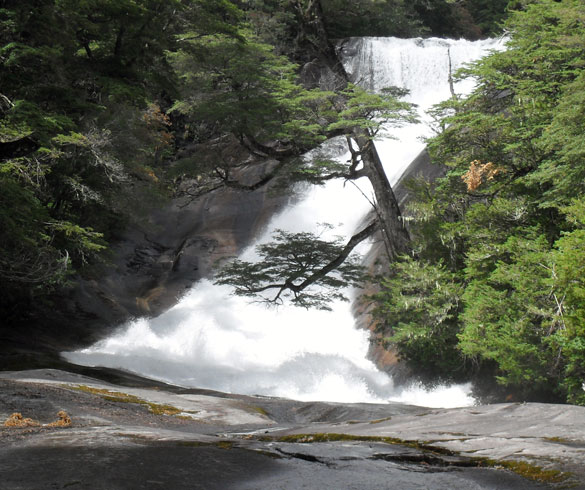 Bring warm and comfortable clothing, sunglasses and sunscreen. In summer: visor and swimsuit. In winter: gloves and hat.
TOUR OPERATORS