Green water, Rainforest, Waterfalls. Sail with All Your Senses
Sailing the Nahuel Huapi Lake across the different shades of green of the water of the Blest branch is an experience you will remember for a lifetime.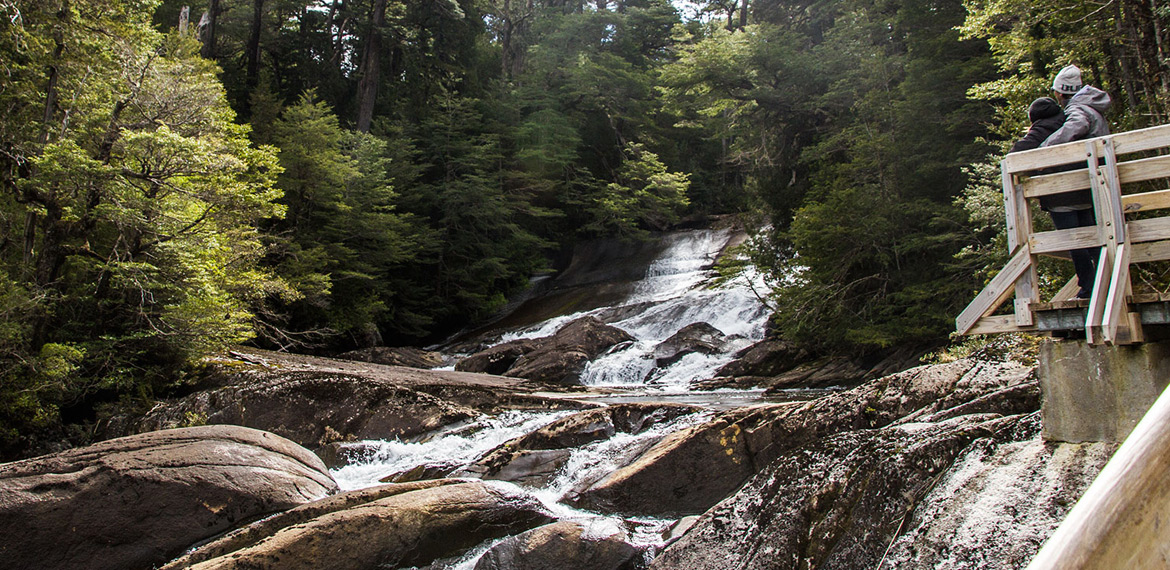 Sailing begins at Puerto Pañuelo, in the Llao Llao peninsula. After an hour sailing, you'll see Centinela Island, where the remains of Perito Moreno lie, the father of Argentine National Parks. From then on, sailing goes on up to Cascada de los Cántaros.
Walking through the lush vegetation of the Valdivian rainforest, you'll get to the mouth of the waterfall, on Cántaros lake, where you can see an over 1,500-year-old larch tree.
Five minutes later, you'll finally get to Puerto Blest, a place whose beauty has amazed tourists for years.
The Blest Inn, a tribute to the legendary inn that was once located there, reopened recently. It is the perfect place to spend the night and rest in the middle of a unique environment. The inn has a gourmet restaurant and, a few meters away, there is another place where they serve different meals.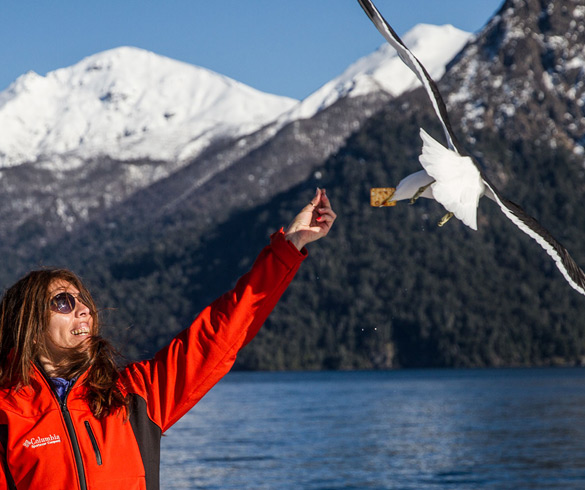 Once you're there, you can visit the Blest Bay and the Frías lake, whose rare green waters come from one of the glaciers on Mount Tronador, the natural border between Argentina and Chile.
This incredible tour ends with an optional sailing across this beautiful lake to end this memorable experience on a high note.
For the entire family. Bring warm clothing. The tour does not include lunch.
TOUR OPERATORS