A mirror you can sail on
A V-shaped lake that is ideal for fishing and sailing. It is located within the Nahuel Huapi National Park and has a number of places around it where you can camp or have a picnic. One of its branches runs north-south (the Catedral branch) while the other runs east-west (the Tronador branch). The Corazón island is close to the vertex formed by both branches.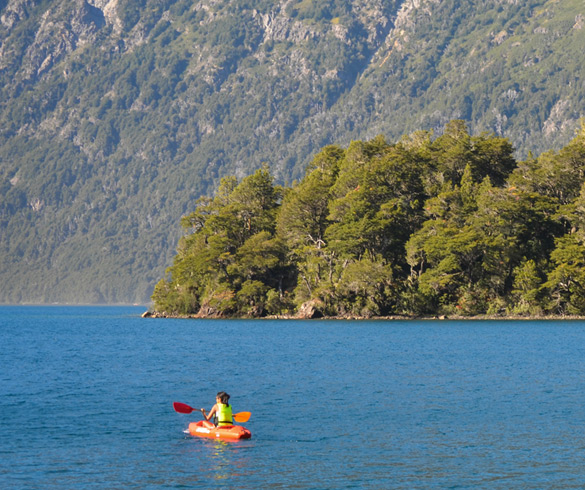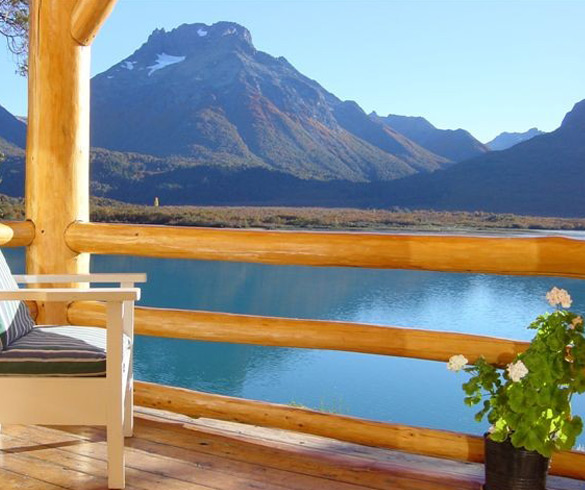 To get there you need to follow route 40 to the south, heading to El Bolsón for about 30 kilometers (18.5 miles). To your right you'll see the shore of lake Gutiérrez and then lake Mascardi.
On the north shore of the lake you'll find the Relmu Lafquen camp run by the Wiritray community. Access to this camp is through route 40 south, which runs along the Catedral branch of the lake.
If you exit route 40 to the right, across the entrance leading to Pampa Linda and Mount Tronador, you'll reach La Querencia campsite, at 4.5 kilometers (2.8 miles) along Route 81. If you are on the road heading to Pampa Linda you'll find Los Rápidos campsite on the shore of the Tronador branch.
The lake that unites sport and nature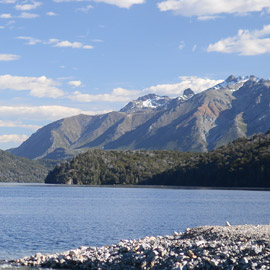 Follow a trail that takes you from lake Mascardi to lake Steffen. Distance: 24.5 km (15 miles). Duration: 8 hours. Difficulty Level: Medium/High.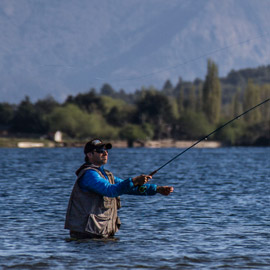 A popular fishing area where you'll find brook trout, rainbow trout, and brown trout, with an average weight of 1-1.5 kg (2 to 3 lbs), although it is possible to catch brown-trout specimens of over 3 kilos (6.5 lbs).