The Warmest Waters in Bariloche
This lake is surrounded by coihue woods and its waters are relatively warm because it is mainly sourced from rainfall, not melting snow. That is why it is one of the favorite destinations to take a swim and practice water sports.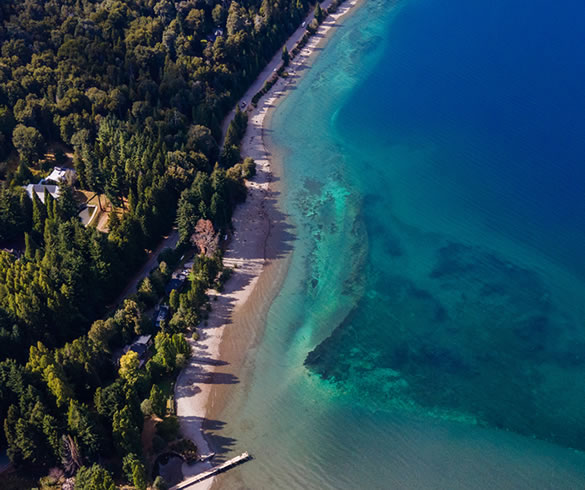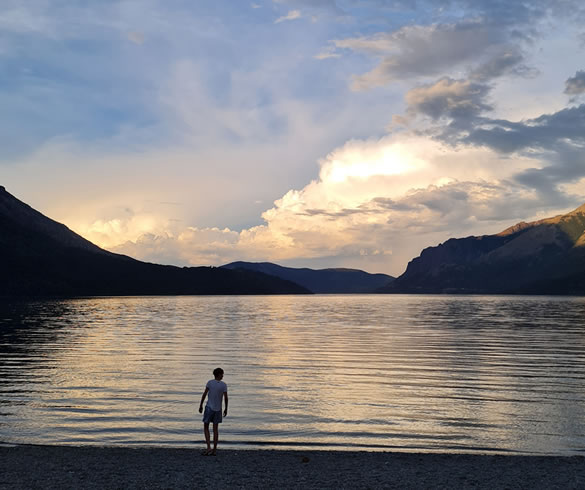 Gutiérrez Lake is just 15 kilometers (9 miles) from Bariloche. It sits on a valley enclosed by Mounts Otto, Catedral, and De la Ventana. There are camping areas, small beaches, and a paleontological museum. You can also hike through the woods, fish or go horse riding.
The lake has several beaches, many of them accessible through paved roads.
Beaches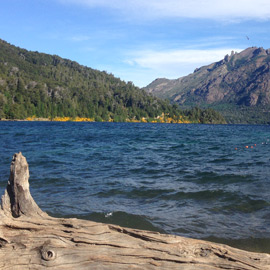 Villa Los Coihues lies on the north edge of the lake, to get there follow route 40 for about 15 kilometers (9 miles) from the downtown area. Turn right and cross an old wooden bridge to reach this beach. There are lifeguards and an incredible paleontological museum with exhibitions of dinosaur eggs, fossils, and the entire history of geological evolution in Patagonia.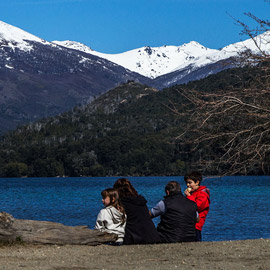 If you walk 2 kilometers (about a mile) along the west shore of Gutiérrez lake, you'll reach a ranger's office and the Gutiérrez campsite. Here, you can ask for information and fill out the free hiking form. Several trails open up there that lead to the waterfall "Cascada de los Duendes." It's an easy and short hike.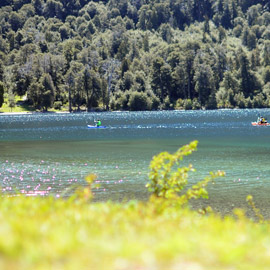 On the west shore of Gutiérrez lake there are some narrow but pleasant beaches where you can spend the day. There are also some campsites and a gated community, Arelauquen, which is as far as the paved road goes.
After following route 40 for a while you reach the southern shore of Gutiérrez lake (heading to El Bolsón). Los Baqueanos campsite is located there.
If you're driving your car or riding a bike, you can also follow the route called "Gutiérrez Balcony". This route connects the lake to Villa Catedral through an upward mountain trail with many curves and an incredible panoramic view.