Beautiful Warm Beaches
Moreno lake is a glacial lake. What makes this lake so special is that it's divided in two similarly-sized portions called Moreno Oeste and Moreno Este. Its waters are warmer than the other lakes in the area.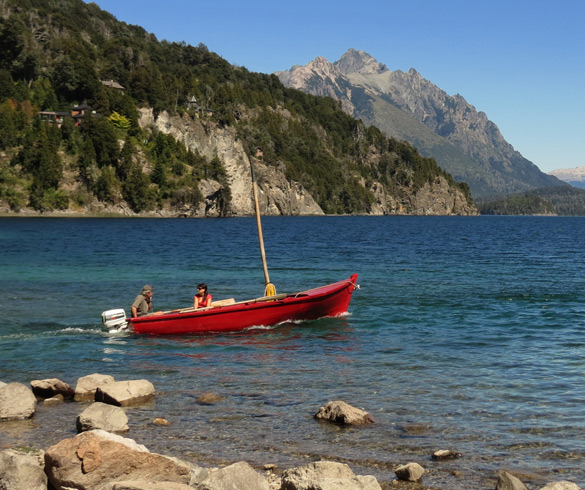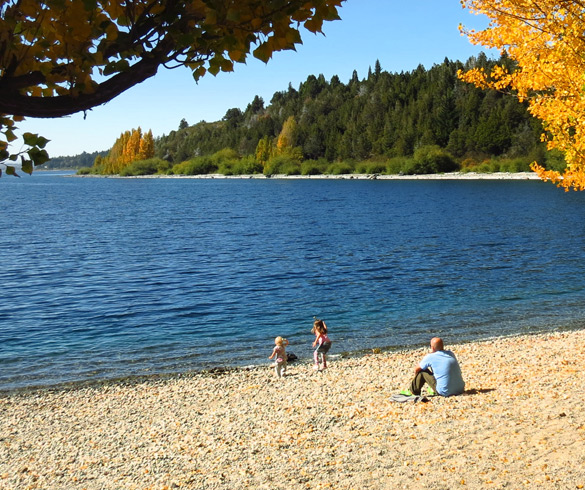 Moreno is the only lake where you can fish all year round (with a fishing permit). It has several beaches, some of them easily accessible through paved roads. Its shores are home to two popular tourist towns: Colonia Suiza and Villa Llao Llao.
To the south of the lake sits Mount López and Mount Goye. To the north the lake is divided by the Llao Llao peninsula of the Nahuel Huapi Lake which is located nearby. Mounts Llao Llao and Campanario drain melting ice through the narrow Angostura stream to the Nahuel Huapi Lake.
Beaches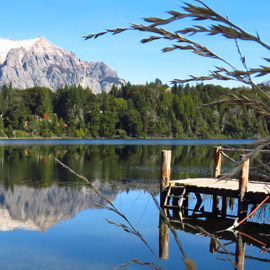 Located next to the Short Circuit bridge that connects both sides of the lake, Moreno lake is one of the most popular destinations to practice water sports like swimming, stand-up paddling, kayaking, sailing, and engine-powered boats. There is a small restaurant that is the perfect place to enjoy a beautiful sunset with a cold craft beer.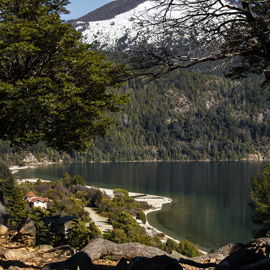 From milestone 14 of Bustillo avenue you should turn west on an unpaved road that will lead you to the beach. Because of its location, it is one of the most popular beaches for residents to enjoy kitesurfing. Lifeguards are available.
Please note: The lake is navigable and easily accessible from Nahuel Huapi so engine-powered sailing is allowed.