Views To Write Home About
The Nahuel Huapi is a glacial lake which explains why it has such crystal-clear blue waters. It covers a surface area of 557 sq. meters (1825 ft.) and is 700 meters (2300 ft.) above sea level. It stands out because of its depth and seven branches: Campanario, de la Tristeza, Blest, Machete, del Rincón, Última Esperanza, and Huemul.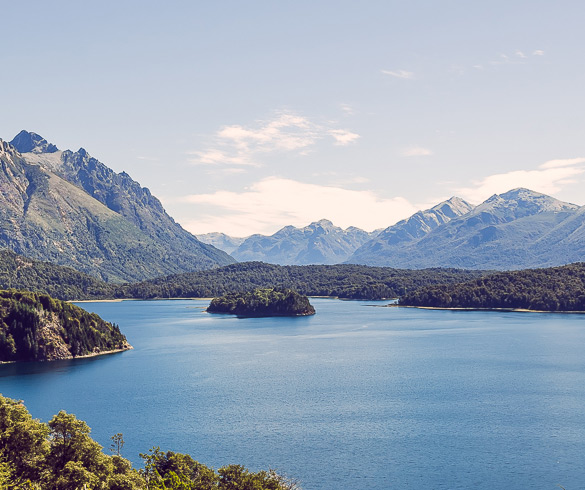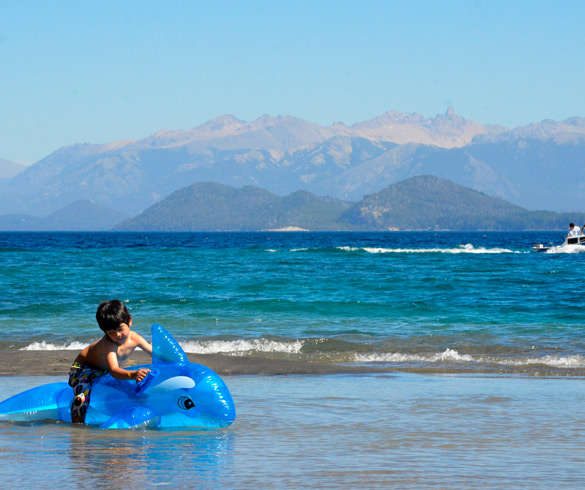 Its intense blue color, its islands and the surrounding landscape make it one of the most attractive places in Patagonia. Different beaches are found across its shores, where you can perform a number of activities. Discover them here:
Beaches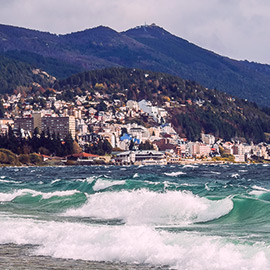 One of the widest and most popular beaches, located at the entrance of Bariloche, just meters away from the mouth of Ñireco river and close to the bus station. Windsurfing and kitesurfing are just some of the sports you can practice here.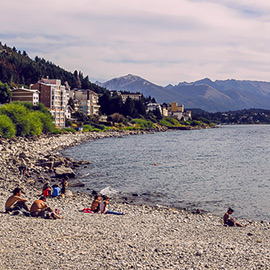 Located across from the Civic Center, in downtown Bariloche. There's a lifeguard tower fully equipped for emergencies. This tower is enclosed by a deck with beach chairs, benches and a workout area.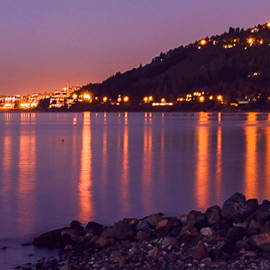 Located at milestone 4 of Bustillo avenue. The reference point to access the beach is a gas station and a local supermarket. It is a very colorful beach, with rocks for kids to climb and play on.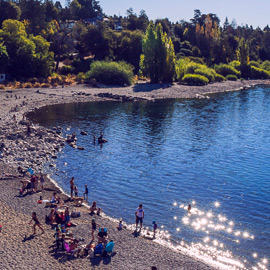 This beach, located at milestone 8 of Bustillo avenue, is relatively long and with small pebbles. There are bars, restaurants, and drugstores nearby. You can also rent scuba-diving and kayak gear. Lifeguard services available. Also, you can see Huemul, Gallina, and Victoria islands from the shore.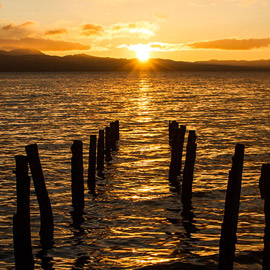 At milestone 12 of Bustillo avenue, there's another small, pleasant beach called Bahía Serena. It's a quiet, family beach with fine sand. The water is a little warmer which makes it perfect for kids. Lifeguard services available.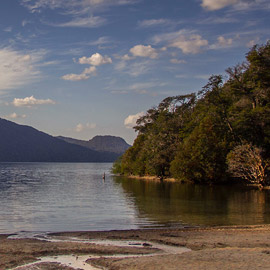 The beach is located at milestone 29 of the Short Circuit route, passing the Llao Llao hotel. This is a quiet beach surrounded by woodland, although the water is a little colder than the rest of the beaches in the area.

Always wear sunscreen. We suggest you bring water, a cap, sunglasses, shoes you don't mind getting wet, beach wraps, beach mats or chairs, and towels for swimmers who brave the cold waters.
Teach kids by example: avoid throwing garbage, preserve the environment, and respect the nature around us.
Important: Open fires are only allowed in permitted areas.