Stunning Glaciers
Located in the southern Andes and on the border between Argentina and Chile. The mountain is in between two national parks - Nahuel Huapi Park in the Argentine provinces of Río Negro and Neuquén and Vicente Pérez Rosales Park in the province of Llanquihue, Chile.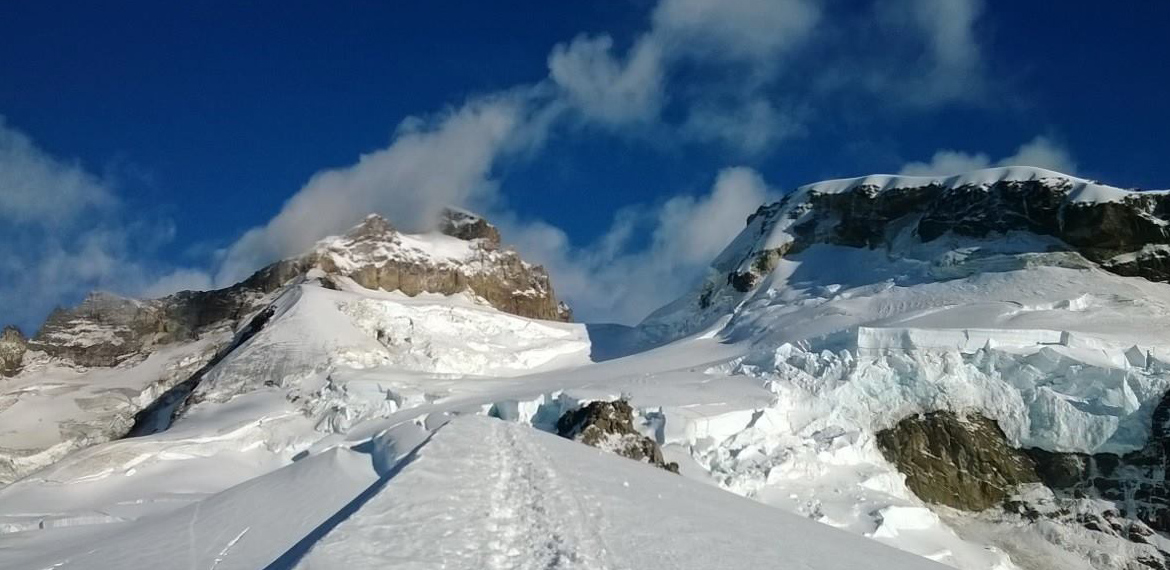 The mountain's name comes from the Spanish word for thunder, a reference to the sound that the breaking ice glaciers make. It is 3,554 metres (11,660 feet) above sea level , towering over the surrounding Nahuel Huapi Park mountains. Mount Tronador has seven glaciers which are melting because of global warming.
Mount Tronador is Bariloche's highest mountain. Leaving from downtown, the famous National Route 40 takes you south along the banks of lakes Gutiérrez and Mascardi until the intersection with Provincial Route 82.
Along the way there are stunning views of mounts Bonete and Cresta de Gallo, or you can get visit one the shores of Mascardi lake. Turning right after leaving Villa Mascardi and follow a road surrounded by native forests. This area of breathtaking beauty is visited every year by mountaineers and fishing enthusiasts because it is home to the renowned Los Moscos lake and Manso river, which leads to Hess lake.
Once you reach Manso river (a river that flows from the top of Mount Tronador and changes colors along the way,) you can stop at Los Rápidos bridge to watch the trout in crystal-clear water. If you're lucky, you might also see a kingfisher.
The winding road goes up until the highest point. From there, you can see the higher valley of Manso river at its fullest, with its twisting course and green-colored water. If you keep going, you'll reach Pampa Linda, a nice place with accommodation and food facilities. From there, you'll take the road to the base of the mountain where you'll find a cafeteria and enjoy an incredible view of the other glaciers on Mount Tronador.
The ascent continues until the last viewpoint along the route, Ventisquero Negro, a glacier that comes down from Mount Tronador and stands out because of its dark color. On your way back you can take a small detour that takes you to the 30-meter (98 foot) Los Alerces waterfall.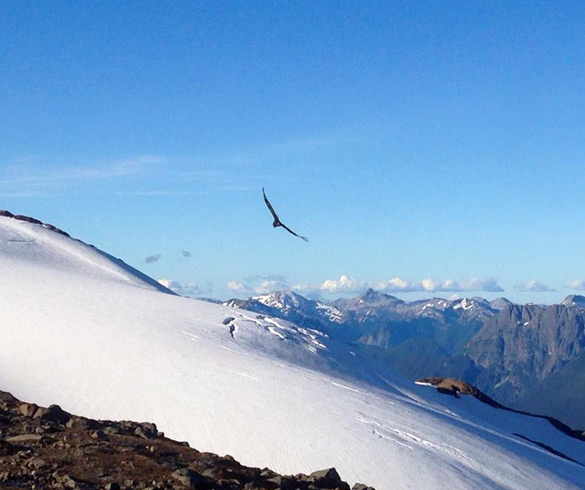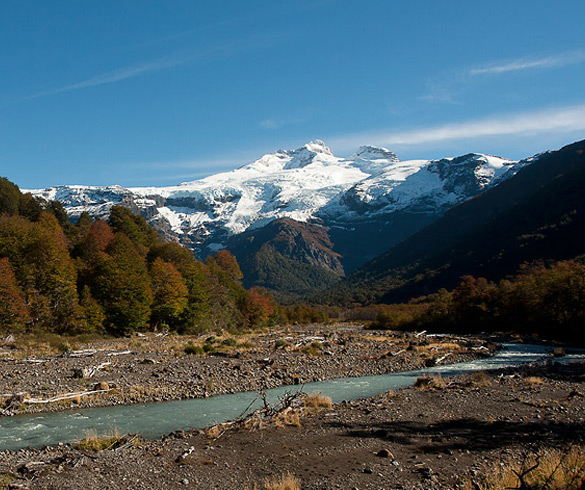 Visiting Hours - Entry (one-way road):
From Los Rápidos to Pampa Linda, from 10:30 a.m. to 2:00 p.m.

Visiting Hours - Exit (one-way road):
From Pampa Linda to Los Rápidos , 4:00 p.m. to 6 p.m.

Two-way road: 7:30 p.m. to 9:00 p.m.
Road to Los Alerces Waterfall from Los Rápidos
Camping: please check vehicle circulation schedule